Taylor Swift 'Midnights' Review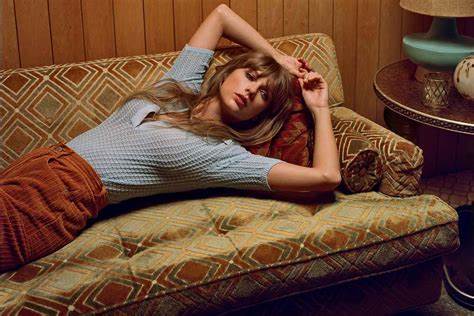 On October 21st popular artist Taylor Swift released her new album 'Midnights'. This album has 13 tracks with a few different versions. 'Midnights (3am Edition)' has 7 more tracks. 'Midnights Lavender Edition' includes 3 special tracks too. This album is made up of very well written songs that portray relatable lyrics and messages.
'Anti-hero' is the third track on the album, and it really digs deep. With lyrics like "It's me, hi I'm the problem, it's me At teatime, everybody agrees I'll stare directly at the sun, but never in the mirror It must be exhausting always rooting for the anti-hero" they feel relatable thinking that you are the problem to things and the villain in the story. The 5th track 'You're On Your Own, Kid' the lyrics say "From sprinkler splashes to fireplace ashes I gave my blood, sweat, and tears for this I hosted parties and starved my body Like I'd be saved by a perfect kiss" the words are just so well written and describing. Taylor is known for lyrics that are relatable and have true meaning but some of the songs on this album feel so personal to some.
The song 'Karma' is one of my favorites. It's such a catchy song and the words just flow so well. She sings so well and is a lyric genius. Since 'Midnights' released I have listened to this song at least 10 times because it's just so good. Along with the song 'Midnight Rain' she can describe her own experience and it feels like she's describing something you may have also experience. The line "I broke his heart 'cause he was nice" is a line I can personally relate to with someone liking you yet their just too nice and it's not what you want.
Taylors songs and albums never disappoint. She comes out with such wonderfully written songs. She can walk into a room and most certainly make the whole place shimmer. If you aren't a Taylor Swift fan, I would 10/10 recommend becoming one.