Harry Styles 'Love on Tour' 2022 Kia Forum D:3
On October 26th, 2022, Harry Styles held his third concert in Los Angeles for his 'Love on Tour' tour. Harry Styles in an artist who was a former member of 'One Direction' after disbandment he became a solo artist. He has come out with three solo albums called 'Harry Styles' 'Fine Line' and 'Harry's House'. He is one of the most popular singers in this era. He has hit songs like 'Sign of the Times', 'Watermelon Sugar', and 'As It Was' along with many other great songs. This concert was held at the Kia Forum which he will be preforming at for 15 days. He's sold out all 15 of these dates!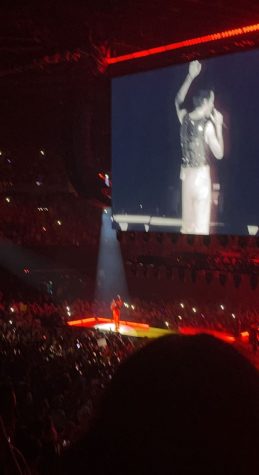 I am a big fan of Harry Styles and I have been a fan for many years. It was the first time I seen him preform and he was incredible. The concert started at 8:00pm and he had an opener named Ben Harper who performed wonderfully on stage. The Kia Forum was pretty big and filled with many 'Harries'. The outside was decorated with Harry Styles quotes and pictures and it even had 'Harry's House' projected on it. There was merch all over the place for everyone to buy and even special food items to purchase.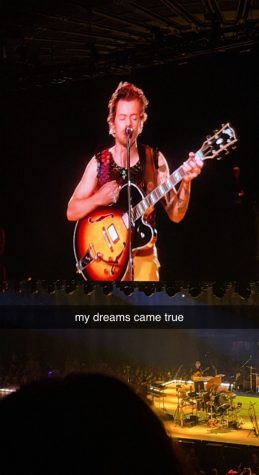 As soon as Harry came on stage everyone freaked out. I was so blown away over the fact that Harry Styles was actually a real person, and I was in the same place as him. His voice was beautiful. He sang a few songs, and they sounded so good. His band was preforming live, and they were so amazing. Every person you looked at was having a great time enjoying the concert.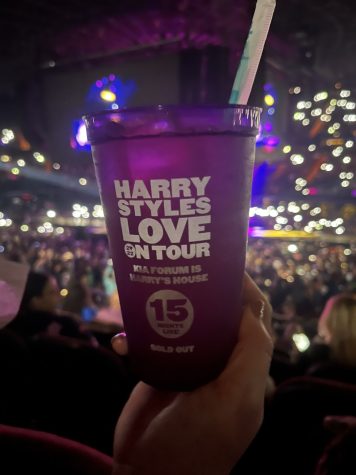 The concert was so breathtaking. The energy was fantastic. His vocals and the band were preforming really well, and all the fans were having the times of their life's. I had such an amazing time seeing him and being with my family to experience seeing him. He brings such a powerful voice and great talent to the stage. Harry Styl.es is a wonderful preformed and day 3 was a fantastic show!