Underground Records, vol. 8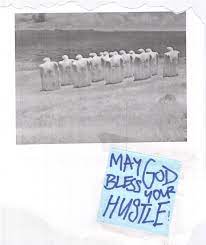 Do you miss when you find the beautiful sound of an underground artist and you immediately love it? Well here at Underground Records that's what we're here for, we provide all of the underground rappers that you'll ever need in your playlists, we give some of the best song suggestions, and more. Today's article stars "VICTORY LAB (ft. Mal Devisa, King Carter)," by MIKE.
This amazing 4 minute song starts with King Carter spitting a motivating and honest verse, then Mal Devisa comes in and delivers one of the greatest hooks I've ever heard, MIKE then fades in and spits in a beautiful flow and Mal Devisa finishes off the track with the hook. The beat is a beautiful looped sample produced by MIKE, it is insane how talented MIKE is and if anyone deserves to have more listeners it is MIKE. The amount of talent on theis track is even crazier, this song is a 10/10 in my opinion.