Harry Styles 'Love on Tour' Palm Springs D:1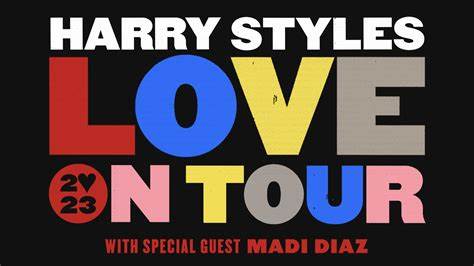 On January 31st and February 1st singer and songwriter Harry Styles held concerts at the Acrisure Arena in Plam Springs, California. These concerts were a part of a special two-day event for Harry Styles birthday. Harry has been on tour for the last few years and after these concerts he continued his tour in other countries. This two-day event was a part of his 'Love on Tour' which meant he sang the same setlist as the shows before this.
From the outside to the inside the whole arena was decorated for Harry Styles birthday. Outside had streamers and a big sign that said, "Happy Birthday Harry." Inside there was special drinks and a birthday cupcake for his birthday. Fans had signs for his birthday and multiple times tried to sing happy birthday.