Sport Rivals, vol. 1
In the summer of 1980 the best hoopers from the US gathered to play at the annual five star basketball camp, the five star basketball camp has hosted many, many of the greats and over 10,000 players who went to this camp went onto play division 1. But only about 500 players from the camp made the NBA, these players including Lebron James, Carmelo Anthony, Steph Curry, and over 500 future NBA players, . But out of all those players one shines the most, Michael Jordan.
The summer of 1980: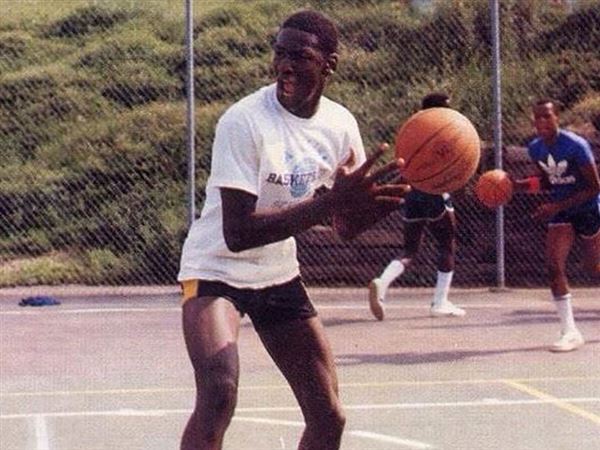 The summer of 1980 the player pool for the Five star camp was loaded with players such as Patrick Ewing, Chris Mullin, Dominique Wilkins, and a unknown young sophomore out  of Maryland named Len Bias. In the beginning of the camp the young Len Bias went to meet and befriend some camp attendees,, one of the first players Len met was an also unknown 17 year old shooting guard out of North Carolina nicknamed "Black Ice," but Black Ice is better known by his real name, Michael Jordan. Bias and Jordan spent the next couple weeks of the camp enhancing each others games, practicing, shooting, and playing together throughout the rest of the Five star camp eventually becoming friends. For the next couple years, Bias and Jordan kept in touch and one day in 1982 when Bias was a senior in high school he met with Michael Jordan at a Maryland football game and before the game was even over Michael Jordan and Len Bias played 2 on 2 with each of their friends on their team. Years later Brian Waller (Len Bias's teammate) happily states that he and Len beat Jordan in the 2 v 2. But Jordan knew that this wasn't over as he knew that Bias would meet him on the stage when they play in the NCAA.
North Carolina vs Maryland:
In 1983 Michael Jordan was quickly climbing the ranks of the NCAA already winning an NCAA championship with the Tarheels after hitting a jumper from the wing with 16 seconds left winning the game for the Tarheels making Jordan a household name immediately. But on the other hand Bias was just beginning his college career coming off the bench for a solid Maryland squad. But on February 12th, 1983 Michael Jordan and Len Bias went head to head for the first time in their college careers. Right off the bat Jordan hit three after three and hit nearly every single shot he wanted having 15 points in only the first half and in the end MJ topped off with 21 points as a starter but a Freshman Len Bias finished with 11 points coming off of the bench. Jordan was clearly the player who was better in all areas of the game as he had one year in experience over Bias, but although this battle was over Bias knew that Jordan hadn't yet won the war.
Black Ice meets his match: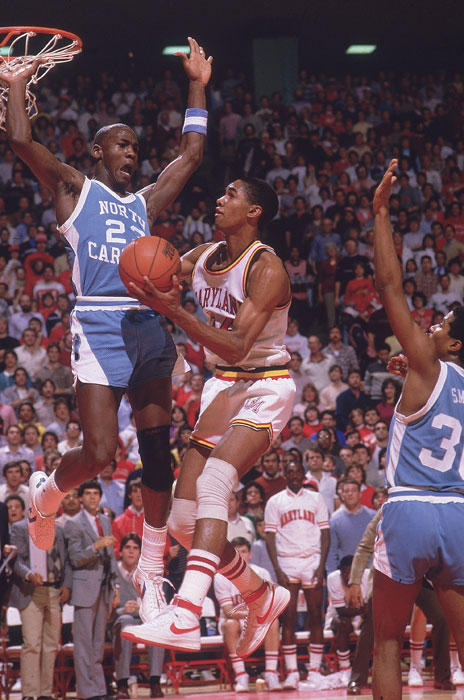 The very next season Bias played his sophomore year and immediately became one to look out for, Bias began to show out and quickly became a star in the NCAA. 11 months after the 1983 matchup Len Bias and Michael Jordan were set to play each other for the second time in their college careers. Jordan and Bias went back and forth the entire game as they both hit tough and deep jumpers and shifty quick layups, but in the end Jordan and UNC came out on top, but although Jordan took the game, for the first time in Jordan's career so far, Jordan was outscored by the young Bias as he put up a very strong 24 points. Later on Bias led Maryland to an ACC title and won MVP as a sophomore as MJ led the Tarheels to a perfect 14-0 record absolutely wiping the floor making each and every team a joke also winning nearly every award the NCAA has. Both players showing out and cementing their greatness in NCAA basketball.
The Final Matchup:
The final game, it was MJ's final season of his college career and with his competitive nature MJ wanted to make sure that he is never compared to Len Bias ever again. In the end the Tarheels came out on top as Bias had a very solid 16 points, but that was nothing compared to Jordan's 26 points and 7 rebounds with 71% shooting from the field. Jordan showed that he is the superior player and he made sure that no one would ever talk about him being compared to any player ever again.
The End: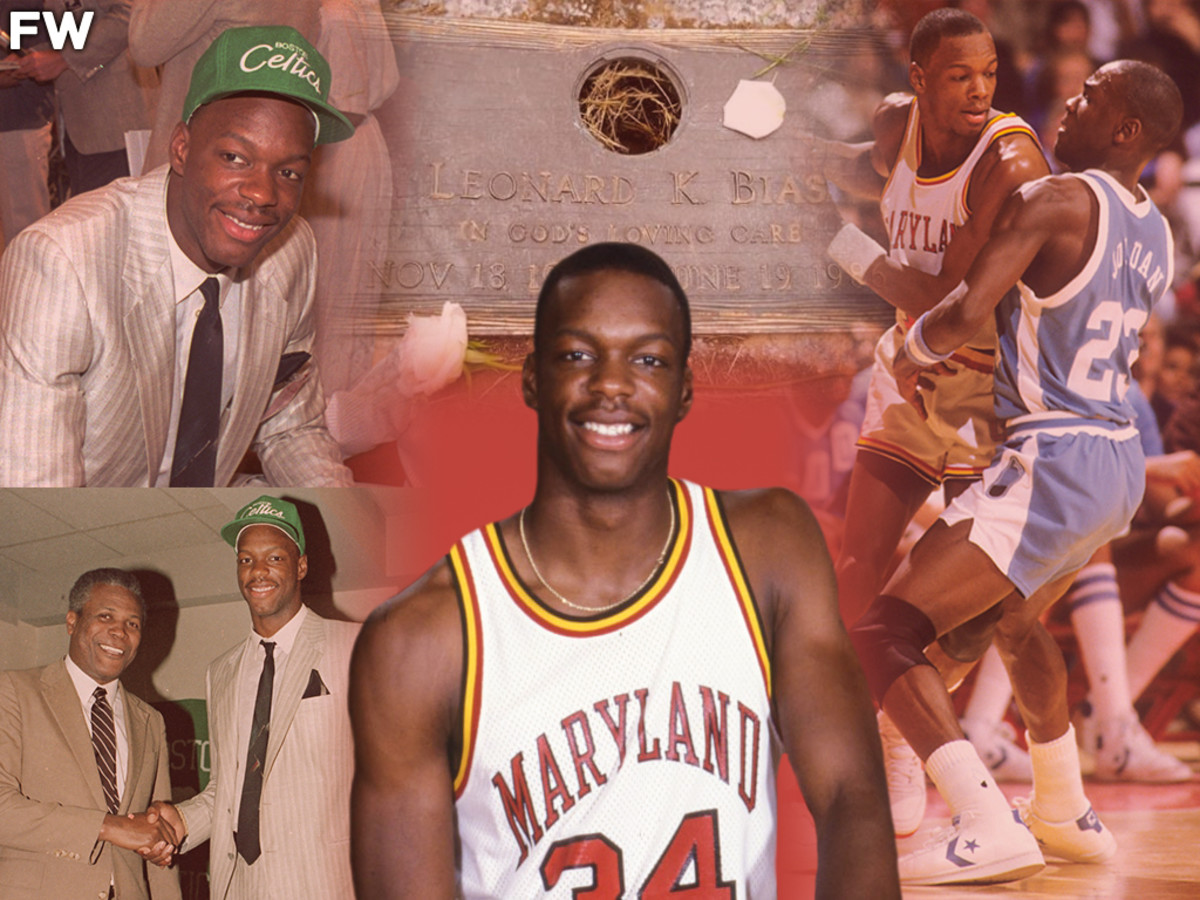 In the final two seasons of Len Bias's career Bias won 2 player of the year awards and absolutely tore the competition in half while Jordan also tore up the competition in the NBA winning rookie of the year and showing off his first of many years of greatness. In 1986 Len Bias was drafted as the second pick in the NBA draft to the Boston Celtics. But just as everything seems as if they are well, this story takes a terrible turn for the worst as Len Bias passed on June 19th, 1986 from a cocaine induced heart attack sadly ending this rivalry. Bias lives on as the only man to ever truly could rival Jordan as all other competition was blown out by Jordan, now all we can wonder is how Bias would have rivaled Jordan in the NBA. Jordan of course is one of if not the most known NBA player of all time, he won Rookie of the Year, he was a five-time NBA MVP, a six-time NBA champion, six-time NBA Finals MVP, ten-time All-NBA First Team, nine time NBA All-Defensive First Team, Defensive Player of the Year, 14-time NBA All-Star, Three-time NBA All-Star MVP, and honestly this list could go on forever. This ending could have been much different if Bias had never passed, but Bias and Jordan will forever both be basketball legends.