Righetti FFA Participates in Public Speaking
On February 8th we had 14 members participate in the Santa Barbara  public speaking contest. 4 of those members are moving on to the regional contest in March.
Results:
Creed: Maya Avila, regional qualifier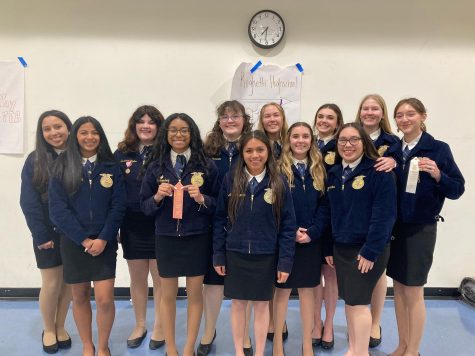 Impromptu: Sam McDonald, 3rd place
Extemporaneous: Carlos Gonzalez, 4th place
Prepared: Jada Sanchez, 4th place
Congratulations to everyone who competed and good luck at regionals!