Righetti FFA Members Selected to Attend Once in a Lifetime Experience
Congratulations to our members Adrena Longoria, Jada Sanchez, and Savannah Taylor for being 3 of the 75 seniors in California selected to attend Sacramento Leadership Experience!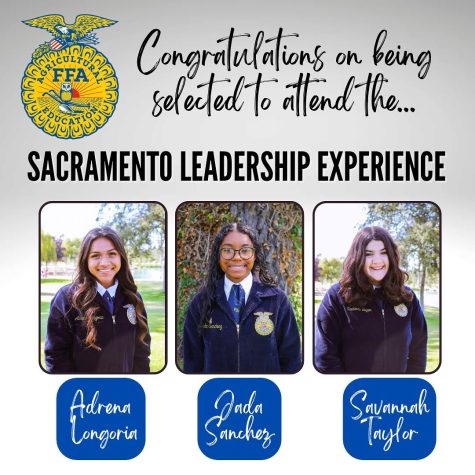 They will step into the role of one of California's State Legislators and will spend 4 days in Sacramento learning about government, agricultural policy and advocacy. They will have the chance to conduct mock legislation on agriculture issues.
This conference is a once in a lifetime opportunity for FFA members!
We wish these girls the best of luck!