BRIDGERTON GOWNS I WILL NEVER FORGET
Daphne Bridgerton's Debutante Gown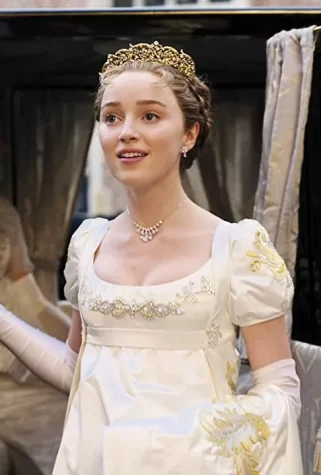 The whole first season centers around Daphne's debutante season, so it's only fair to mention her jaw-dropping gown. With a gold embroidered train and puffed cap sleeves, it's no wonder Queen Charlotte called her "flawless."
Queen Charlotte's Rosy Ball Gown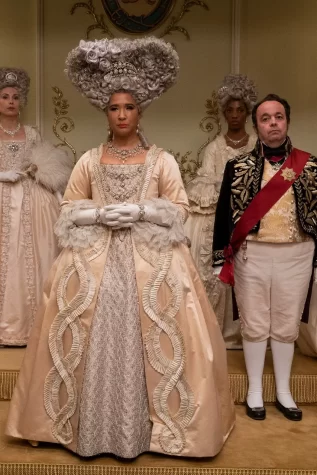 Never to be outdone by the rest of the ton, Queen Charlotte's shimmery show-stopping embroidered layered ball gown was the star of the show at the first ball of the season.
Edwina Sharma's Pastel Beaded Dress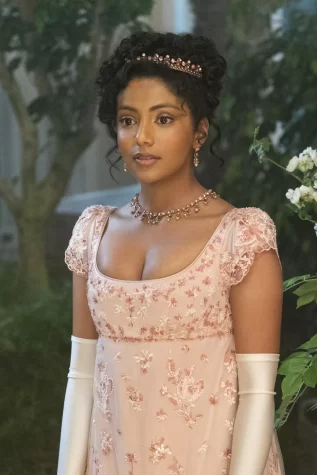 Beading and pastel hues were some of Edwina's signatures throughout the season, as evidenced by this sweet pale pink gown from the first episode of the season.
Kate Sharma's Tea Time Gown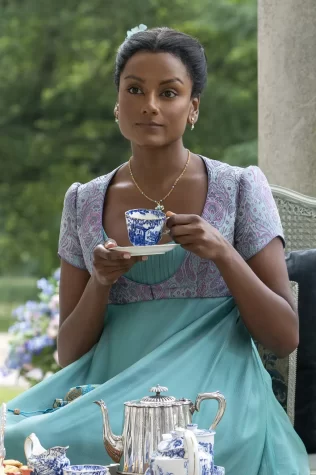 The elder Sharma sister was rarely spotted in a gown that didn't come in a rich jewel tone. This robin's egg blue-colored gown that she wore for tea with her family was a welcome addition to her colorful wardrobe.
Eloise Bridgerton's Satin Gown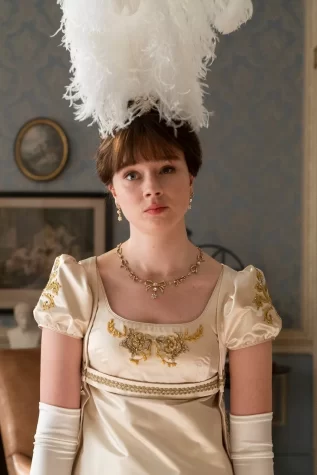 For her debut in episode one, Eloise Bridgerton donned this classic all-white gown—and a statement-making feathery accessory in lieu of a tiara, as Daphne wore in season one.
Marina Thompson's Yellow Lace Dress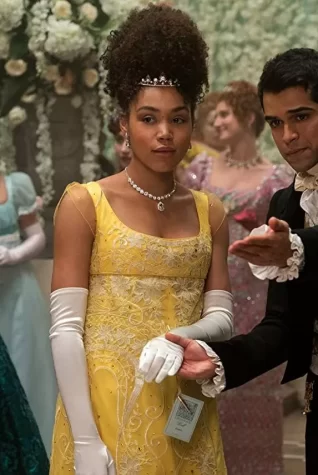 Marina Thompson created quite the buzz when she arrived at the beginning of the London season. While staying with the Featheringtons, she wore colorful frocks, like the rest of the family. Our favorite? This yellow embroidered empire waist dress with a delicate tulle lining.
Sienna Rosso's Stage Gown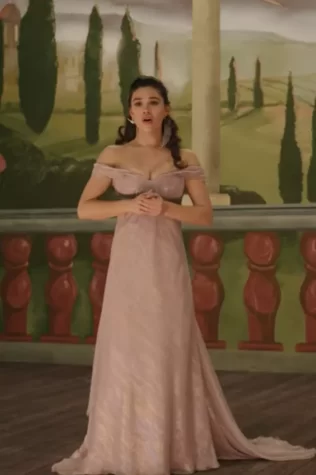 In one of the most underrated sartorial moments in the series, Siena Rosso dons a blush off-the-shoulder chiffon gown for an on-stage performance. This wardrobe choice comes after she mocks a debutante's frock in the same color, and claims she could never wear it because of her station in life.
Cressida Cowper's Peach Gown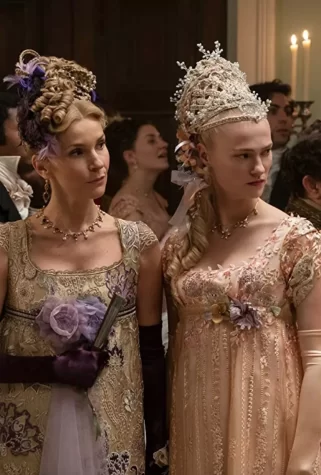 We know we're supposed to despise Cressida, but do we have to hate her over-the-top wardrobe?! The heiress's embroidered apricot dress was made even better by her ornate pearl headpiece.
Penelope Featherington's Strolling Dress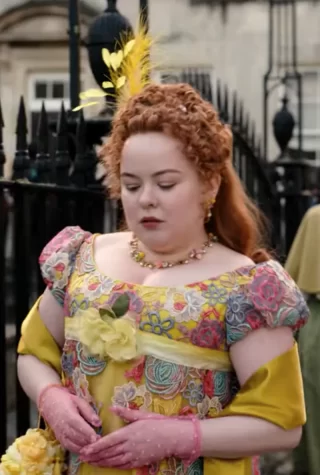 Ever the maximalist, Penelope wore this eccentric outfit for an afternoon stroll. Please note the mustard silk shawl, feather headpiece, and pink polka dot sheer gloves.
Lady Danbury's Icy Ball Gown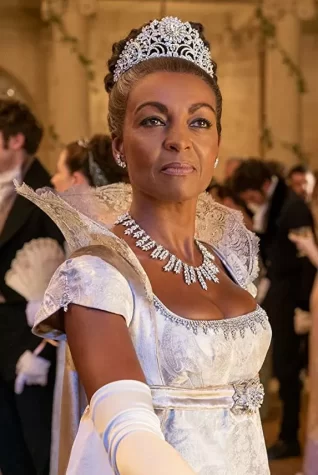 Daphne Bridgerton, who? Lady Danbury totally stole the show in this silver gown encrusted in diamonds paired with an elaborate tiara, necklace, and neck piece.
Lady Mary's Floral Gown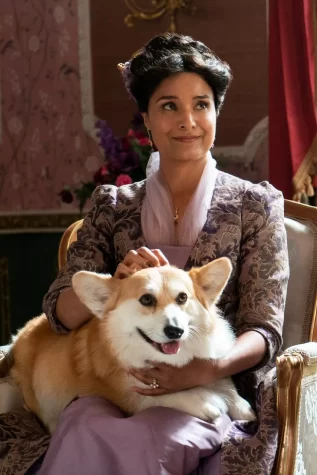 Tulle details at the collar were everywhere this season. Lady Emily's floral jacket featured the fabric to perfection in the season's first episode.
Lady Portia Featherington's Picnic Gown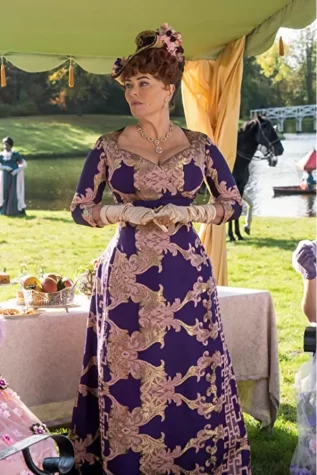 Never one for an understated look, Portia Featherington stood out at a picnic in the park wearing a long sleeve violet brocade dress with a corseted waist and sweetheart neckline.
Daphne Bridgerton's Wedding Gown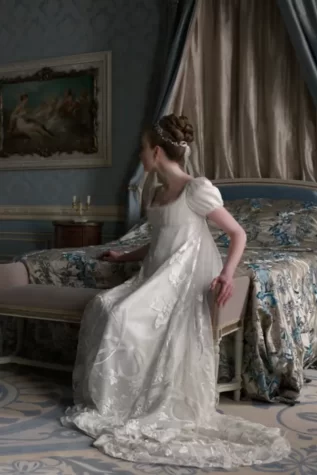 While her wedding was thrown together rather hastily, Daphne's dress did not disappoint. Sticking to the style of the era, she wore an empire waist and cap sleeve silhouette with floral embroidery and a lace train.