Fall Recipe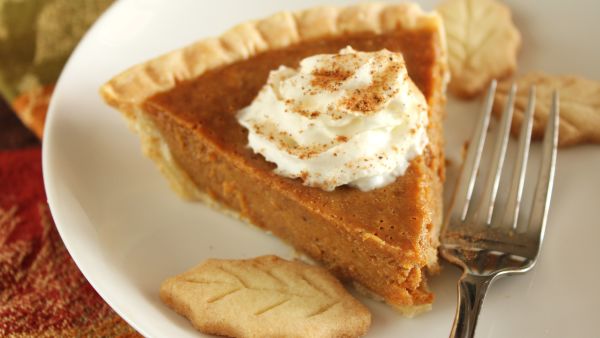 With Thanksgiving just around the corner, we at the magazine have decided to share with you traditional Thanksgiving dish recipes each week. Starting with the custom dessert favorite; pumpkin pie.
---
What you will need:                                                                   
1 ¾ cups of canned pumpkin
1 ¾ cups of sweetened, condensed milk
2 large eggs (beaten)
2/3 cups of firmly packed brown sugar
2 tablespoons of sugar
1 ¼ teaspoons of ground cinnamon
½ teaspoon of salt
½ teaspoon of ground ginger
½ teaspoon of ground nutmeg
¼ teaspoon of ground cloves
pie crust
Directions: 
Combine canned pumpkin with all other ingredients. Beat until mixed well.
Pour contents into pie crust. Level evenly.
Bake at 425 degrees for the first 15 minutes.
After, reduce the heat to 350 degrees and bake for an additional 50 minutes or until a knife inserted into the center comes out clean.