She Kills Monsters
She Kills Monsters is an upcoming drama production about a girl named Agnes who's younger sister, Tilly, dies in a tragic car accident. After her death, Agnes tries to learn more about her sister, and eventually finds her D&D (Dungeons and Dragons) notebook. It is then she begins her adventure into the imaginary world of D&D, where she meets many new characters and makes even more discoveries about Tilly.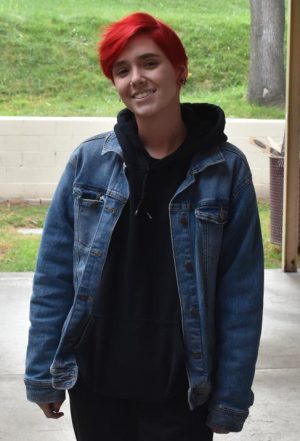 The director of the play, Elliot Belanger, says She Kills Monsters was chosen to be featured because he wanted to direct a "dramatic comedy" that is also "modern and appealing to teens". He elaborated; "it kinda has a rude sense of humor, there's some raunchy jokes here and there and I think that its really appealing to a high school level, but it also tells a really sweet story about two young sisters." The play, Elliot also informed me, is "a very different production" from other drama shows since it is "produced by the Theater 2 class, not within a school audition" and the crew "only had a month" to complete the entire play, making it "a very stressful show". So, "the show itself is normal compared to [other plays]", he furthered, "but given our circumstances, we've had to work harder and faster than any other show I've been in".
In addition to that, this is also Elliot's first time directing a show, so he is "really excited to see it all come to life". He closed with saying: "I'm incredibly proud of my cast and crew for working so hard in the past month and putting an amazing show together".
The play is split into two acts, each spanning a time of roughly thirty minutes. It will be held at Righetti in the Black Box Theatre, room 403. The theatre will be open for anyone to come on both Friday and Saturday at 7 P.M. However, it does contain some mature content that may not be for the whole family. Admission is $6 for students and $10 for adults.
Here are some sneak peak photos of rehearsals.