Things to Do in Quarantine
Everyone is affected in some way by COVID-19. Many of us feel bored, anxious, and unhelpful. Many of us know people infected by the virus. Missing our friends and dealing with a lack of personal space can be difficult as well. Here are a few ways you can combat those feelings during this time:
Make masks
Do you have sewing skills? Not only can you make a mask for yourself, but you can also make them for others, too! If someone with the virus coughs or sneezes near you and you do not have a mask, you can easily contract the virus through your mouth and nose. Below is a video of how to make the masks if you have a sewing machine:
If you do not have a sewing machine or fabric, no problem! You can still make a mask for yourself out of a bandana or other similar fabric and elastics (hair ties or rubber bands, although hair ties are more comfortable):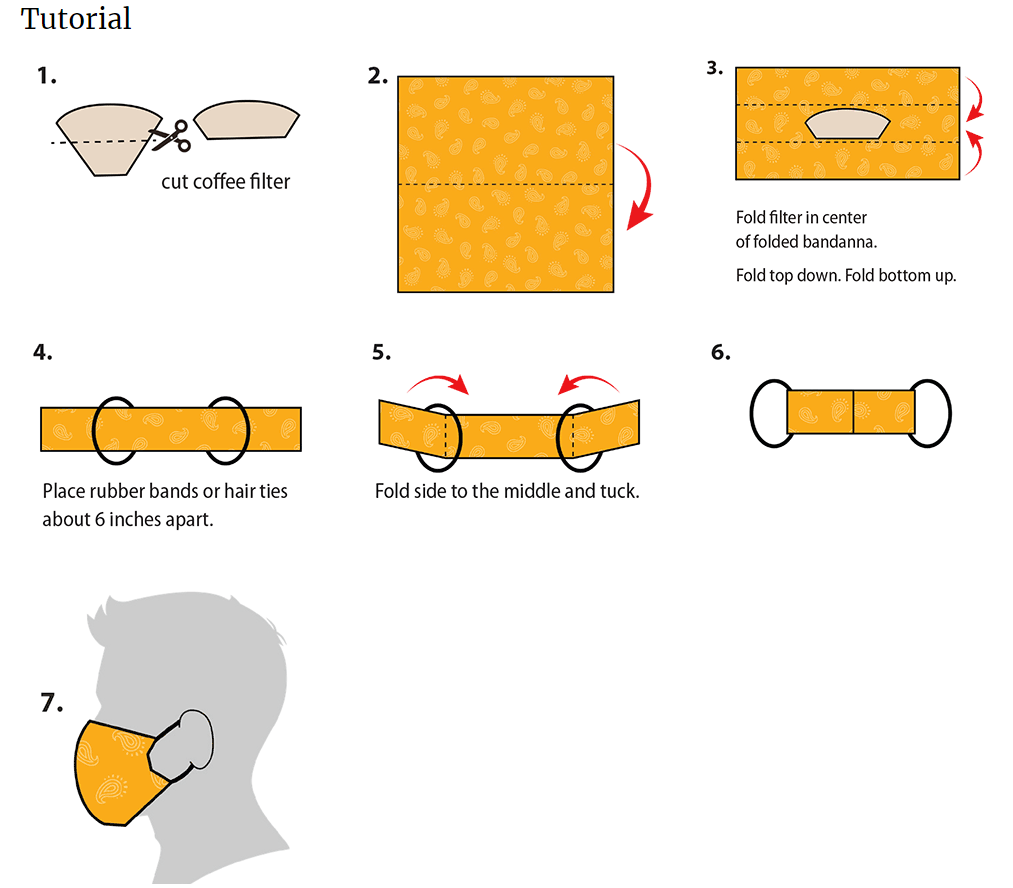 If you have coffee filters at home, you can use them for extra filtration in your masks.
---
Do Fun Crafts
Many of us feel tempted to go on our phones for hours and hours at a time.  However, it is important to keep our brains stimulated and stay creative during this time.
Origami is a great way to stay focused and make fun animals and shapes with paper. All you need is paper (and occasionally tape or glue to help hold it together better) and you can learn how with your family and those you are quarantining with. https://www.youtube.com/user/jonakashima is a great channel for learning origami with videos that are simple, intermediate, and complex.
One great resource for DIY and craft projects is https://www.diynetwork.com/, which has a large selection of different projects for your home, garden, and anything else you can think of. Want a relaxing painting tutorial? Check out the Bob Ross Youtube channel! https://www.youtube.com/user/BobRossInc. I would also suggest checking out the Youtube playlist, Art and Crafts tutorials,  https://www.youtube.com/playlist?list=PLIO5qNdQIuhqH72A3XNnLMJ8jMLIcpih4.
---
Exercise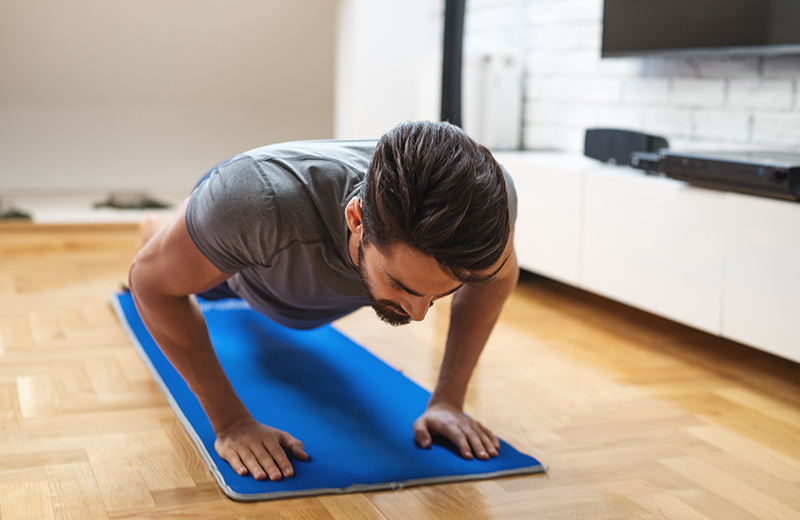 Studies have shown that exercise can improve your mental health and wellbeing. Even if you can't go to the gym, you can still work out at home. Calisthenics is using your own body weight for exercise, which means you don't need any equipment!
SELF has step by step workouts that are designed specifically for the areas you want to improve. They are easy to follow and can be modified, so anyone can give it a try. Their website is: https://www.self.com/package/workout-finder and their Youtube channel workout playlist is: https://www.youtube.com/playlist?list=PL7Ax6CP9_hgMBSFRvOMD6fmEXFBIFtJyl
POPSUGAR also has a wide variety of workouts, organized by difficulty and type of workout. The POPSUGAR Youtube channel is: https://www.youtube.com/user/popsugartvfit.
If you do not want to follow a specific workout or want to create your own, https://exrx.net/, has a wide variety of information and if you click on the Exercise Library, you can find the exercises that work for you. You can also play sports in your yard, go for a quick run in your neighborhood, or walk your pets. There are so many ways to stay healthy during quarantine!
---
Cooking
Now that many of the products that were missing from stores have been restocked, cooking is an excellent way to pass the time in quarantine.  https://www.allrecipes.com/ has many recipes that you can try. They even have a specific Quarantine Cooking section with delicious meals you can make. If you aren't very experienced with cooking, they have recipes for beginners. This video also has some easy recipes you can try. You can also try out some of the recipes we have published on this site! You can find many of them under the A&E tab of our homepage.
---
Board Games and Puzzles
Have you ever had a Monopoly game that has lasted hours? Now that you have the time, grow closer to your family by playing board games. You can even make your own using cardboard or paper! WikiHow has step by step suggestions on how to make one for yourself: https://www.wikihow.com/Make-Your-Own-Board-Game. Puzzles are a lot of fun too! If you don't have puzzles at home, you can play them online at https://www.jigsawplanet.com/.
---
Watch Really Bad Movies
Have you ever seen a movie that's so terrible it's funny? One of my favorite ways to pass the time is to watch bad movies. One movie that is family-friendly (and also a complete rip-off of E.T. the Extra-Terrestrial) is Mac and Me. Mac and Me is a 1988 movie about an alien named Mac and his family who are brought to Earth and escape from the scientists. Mac becomes separated from his family but befriends a human boy and he and his friends work together to return Mac to his family. Complete with a McDonald's dance party and an unnecessary amount of Coca Cola, this movie received a 0% approval rating by Rotten Tomatoes. For some more really bad movies, visit:https://www.ranker.com/crowdranked-list/the-worst-movies-of-all-time.
---
Read a Book
Yes, I know, reading can be boring at times. However, if you find a book that really interests you, it can be like escaping into a different world. One tip for getting free books is if you have a library card, you can use streaming services like Kanopy and online libraries like Libby, OverDrive, Hoopla, Enki, and RB Digital. Kanopy allows you to stream movies, documentaries, and educational videos as well. Reading can help you relax during this stressful time, and be prepared for next year.
---
I hope you found these tips helpful. Remember, you are not alone, and there are so many ways to make use of your time!