Underrated Tv Shows: Comic Book Men
Comic book Men, first airing in February of 2012, was a Reality Tv Series. Filmed In the Secret Stash Comic book store In Red Bank, New Jersey. The show was hosted by Kevin Smith, along with Ming Chen, Mike Zapcic, Walt Flanagan, and Bryan Johnson, it had a total of 7 seasons, with 96 episodes, Season 1 running about an hour an episode, and seasons 2-7 running about 30 minutes per episode.
With a Podcast-Style Opening and Narration, The show follows Walt Flanagan, Manager of the Secret Stash, and Ming Chen and Mike Zapcic, Employees at the stash, and Bryan Johnson, a close friend of the guys, who doesn't exactly work there. Being described as "Pawn Stars for geeks" the show has seen many Collectibles come through its doors, Things such as Original Art by Bob Kane, and an original Punisher #2.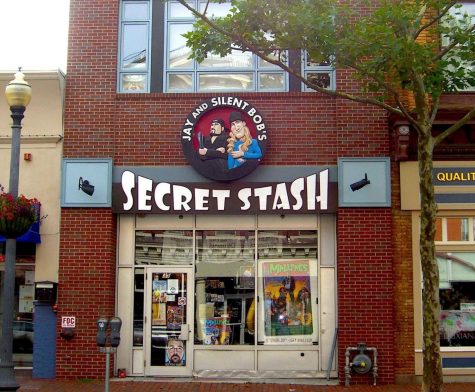 They've also had many guests come to the Stash, Elvira, Stan Lee, and Jason Mewes, just to name a few. 
Despite Mostly positive reviews, on June, 24th, 2018, Kevin Smith Confirmed that after 7 seasons, the show had been canceled, its final episode airing on April 8th, 2018. Many of the Comic Book Men still produce other forms of media, though, Ming Chen and Mike Zapcic host the podcast "I Sell Comics", and Walt Flanagan, Bryan Johnson, and Brian Quinn, (Impractical Jokers) Co Host the Podcast "Tell 'Em Steve Dave!", while Walt Flanagan has illustrated two comics for Kevin Smith, and even illustrated the comic "Cryptozoic Man" of which Bryan Johnson is the author.