Underrated History: The Wonderful Life of Howard Ashman
I think we can all agree that humanity is pretty amazing. It might be hard to remember between all the tragic deaths, the very existence of Cancel Culture, and seemingly endless amounts of shootings that we truly are a unique species that has done many wonderful things. Maybe you wouldn't believe it when you look back on history and only see wars, evil people, bad philosophies, and oppression. But, history isn't just doom and gloom. While it's true a lot of things worth remembering are from the dark sides of history, many elements of history are often overlooked and are wholesome, interesting, admirable, and sometimes downright hysterical. They might not deepen your understanding of the world, but they will remind you that humanity is good, sometimes petty, and overall hilarious. Even in Shakespearean tragedies, there is something good or funny to be discovered. So join me in my final year of high school as I write about random people, things, and events that you probably didn't know about. Hopefully, along the way, I'll either make you appreciate humanity or bust your gut with laughter. Either one works.
Last article my sister and I ranked and talked about the 5 Dumbest Wars in human history. If you haven't seen it, check it out if you need a good laugh. It gets really stupid. But this time, I wanted to go into the more wholesome side of Underrated History. So let's talk about the man who gave A Mermaid Her Voice, A Genie His Song, and A Beast His Soul.
From the overlooked to the hilarious to the stupid to the mislead: this is Underrated History!
The Wonderful Life of Howard Ashman
For better or worse, The Walt Disney Company has taken over the world and is seen today as a cornerstone of children's animated storytelling, and family-friendly entertainment. Everyone has grown up watching Classic Disney movies, or at the very least it's nearly impossible to find someone who hasn't, and most of those kids still happily watch Disney Movies as teens and adults to this very day. Whether we like it or not, Disney is a huge part of modern culture all across the world. Which is why it might be hard to believe that there was a point in time where the Walt Disney Company was a withering nearly forgotten studio on the brink of bankruptcy. Desperate to be saved. 
This is the man who saved Disney. 
Early Life and Career
Born to Raymond and Shirley Ashman on May 17th, 1950 in the good city of Baltimore, it didn't take Howard Ashman long for him to find his passion in life. From a young age Ashman was obsessed with storytelling and theatre; to the point where he would drag his little sister, Sarah Ashman Gillespie, to his room so he could put on mini-plays and dramas for her using toys. Then, in the middle of grade school, Ashman joined Baltimore's Children's Theater Association where he would learn to sing, act, and write his own stories and songs. Something he would continue to do for the rest of his life.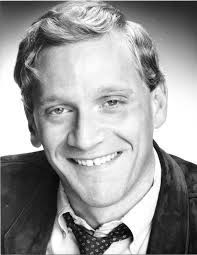 In 1974, after he graduated from Goddard College in Plainfield, Vermont, and received his MFA degree (Master of Fine Arts) from Indiana University, Ashman moved to New York City to pursue his dreams of being a playwright and director. This is where Ashman would meet his future business partner and lover/boyfriend: R. Stuart White. Together the two men would create a small Black Box theatre, The WPA, in 1977. Which is still up and running to this day near Union Square.  
Once settled down in New York, Ashman immediately started writing, editing, and producing plays. His first three plays, Cause Maggie's Afraid of the Dark, Dreamstuff, and The Confirmation, were all met with mixed reviews leaning towards the positive end but not enough to get him off the ground in any way. However, the three plays were enough to get him by until he met life-long friend Alan Menken at the BMI Lehman Engel Musical Theatre Workshop, a workshop for composers, lyricists, and librettists (Librettists basically write operas) to meet and collaborate together. Menken was mainly a composer and the two instantly got along swimmingly. So, Ashman invited Menken to work together on a small musical of the form called Kurt Vonnegut's God Bless You, Mr. Rosewater. Which was an adaptation of a novel of the same name.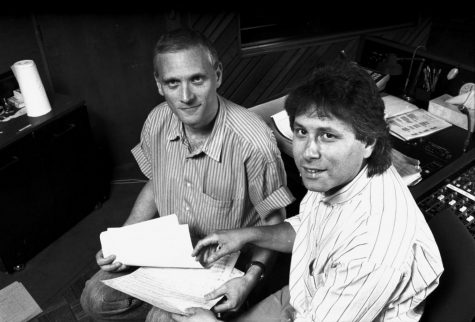 "[My first memory of] Howard is he showed up at my apartment with ripped jeans, a white beater shirt, and a giant leather jacket. He just walked in like he owned the place, sat on my couch and we got to work immediately." Alan Menken recalled during an interview in the Disney Plus Original Documentary Howard. "He was very straightforward, never sugar-coated anything, and he was very passionate about his work. So much that we would never leave until we made something happen: a melody, a song lyric – something to make Howard satisfied."
God Bless You, Mr. Rosewater was much better received than all of Ashmans previous plays and had decent reviews by those who saw it. But this would only be a minor success in comparison to Ashmans' and Menkens' next musical.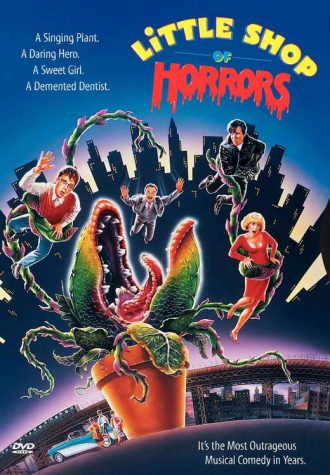 Not long after the success of God Bless You, Mr. Rosewater, Ashman, and Menken started production on a little passion project called Little Shop of Horrors. Little Shop was a simple dark comedy musical loosely adapted from a low-budget 60s film of the same name, with memorable songs inspired by early 60s rock and roll, doo-wop, and Motown. As for the story, it was about a wimpy florist raising an alien man-eating fly trap whilst trying to win the praises of a beautiful woman, and it was nearly an instant hit. It originally aired in 1982 off-Broadway before slowly making its way up to London's West End, the UK's equivalent of Broadway, in 1983, and Broadway in 2003.
To this day, Little Shop of Horrors is highly praised for its music, comedy, and twisted nature. It's horror-parody at its finest, and in 1986 the musical was turned into a classic film. It's campy, it's outrageous, it's ridiculous, it's amazing. Check it out if you enjoy the best 80s cheese. 
Little Shop of Horrors (the musical) would win the Drama Desk Award for Outstanding Lyrics, and the Musical-Film Adaptation would receive an Academy Award Nomination. 
Opportunities were opening up for Ashman and Menken left and right, leading the both of them to go their separate ways but they still remained close friends. Overall, things were starting to go straight up. It would've been nearly impossible to fall after such a high. 
Nearly… impossible.
A Series of Unfortunate Events
Shortly after the success of Little Shop, Howard Ashman was hit with some of the worst luck imaginable. 
Around the time Little Shop was taking off Off-Broadway, Ashman was struggling to keep his home life stable. His boyfriend/lover, R. Stuart White, was struggling knee-deep in alcohol abuse and was cheating on him almost every night with different men because Ashman was too busy working on his projects. This led to the two of them having a huge argument and in early 1982, White left The WPA and the couple broke things off permanently. Despite the blow-up, Ashman and White still kept in loose touch as friends, and sometimes met up just to talk and nothing more. Then, in 1983, Ashman would visit White nearly every day, but sadly, not under good circumstances. On an unknown date in 1983 (I couldn't find the date), White died due to complications from AIDS. White's death had a profound impact on Ashman and caused him to go down a depressive spiral.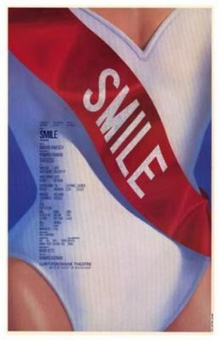 In spite of everything, Ashman continued to push through and set out on writing his next major project, a Broadway Play he called Smile. However, this too wouldn't end well for him. As stated before, Ashman was known for being extremely passionate and headstrong, which directly clashed against his Musical Composer Marvin Hamlish. The two often butt heads and argue over every little detail of the play. The two ended up barely finishing the production on time, and despite glowing reviews, neither man was happy with the production and the project as a whole flopped. 
On the bright side, this is where Ashman met Jodi Benson as she played the leading role in Smile, and if you don't know who that is, remember her name for later. 
 In the end, Ashman felt like he wasn't cut out to work on Broadway and went back to his little BlackBox theatre until a new opportunity arose… 
And oh boy did a new opportunity come…
Bill Lauch
Before we get into the 'new opportunity' stuff, however. Let's take a small interlude and talk about something wholesome real quick.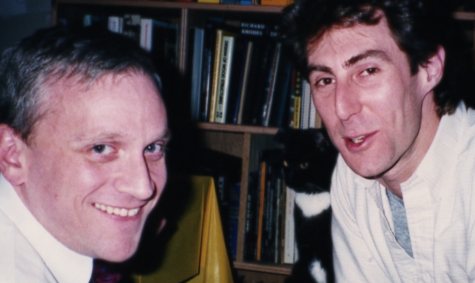 In the year 1984, a young architect named Bill Lauch was sitting at a bar, drinking, when he struck up a conversation with a nearby man. The two started chatting until they exchanged names with a handshake. The other man's name was Howard Ashman. The two got along well enough, and at one point Ashman mentioned to Lauch that he was a stage director, producer, and mainly a lyricist. In response, Lauch asked Ashman if he might've written anything he would recognize, Ashman responded with a couple of plays before saying Little Shop of Horrors. Which Launch, did indeed, instantly recognize had seen the play before and loved it. 
The two continued to talk for the rest of the night, and they agreed to keep in touch and meet each other again sometime soon in the future. About a week later, Ashman asked Launch out on a date, and the rest is history. Lauch would be Ashman's partner for the rest of his life, and the two dreamed of settling down in the New York countryside in a nice house. 
Saving Disney
"The Little Mermaid"
On December 15th, 1966, Walt Disney died due to complications from lung cancer. Afterward, the Walt Disney Company slowly began to fall apart as it had no direction. Walt Disney was their visionary, and without him the Company was blind. Their movies began to lower in quality and people stopped taking animation seriously as a medium and art form. It was only for children, or at least that's what people thought. They were losing money, and fast. And right when things couldn't possibly get any worse, the main businessman for the Company, Roy O. Disney, Walt's older brother, also died on December 20th, 1971. For almost thirty years the company was on a downward spiral, never making a profit on their animated movies and never having a clear goal on what they were doing. They were on the total brink of bankruptcy. Most of the animators were being forced to work in storage units, RV Campers because they couldn't afford a proper studio, and the staff was absurdly small. It wasn't looking good for the house of mouse.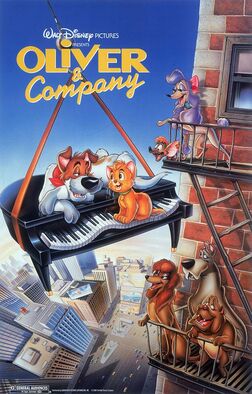 Then, in 1988 Disney would release a new animated film called Oliver and Company. During production, the producers and directors of the movies were in need of an opening song, and after seeing the dramatic success of Little Shop, Disney decided to offer Ashman the job of writing their opener. Of course, Ashman took the opportunity since he was looking for stable work outside of just theatre and Broadway, and he ended up writing "Once Upon a Time in New York". In the end, Oliver and Company did about as well as all of the other Disney movies from the 70s and 80s did: mediocre. It did much better than most of their previous movies in terms of box office but it received mixed reviews from audiences and critics and didn't end up standing the test of time. 
At the end of the day, however, it made money, not enough to claw Disney out of the depth of bankruptcy but enough to keep Disney from declaring bankruptcy. And so, with the minor success under his belt, Disney Chairman at the time Jeffery Katzenberg set his sights on getting the next big project off the ground, a little film simply known as The Little Mermaid.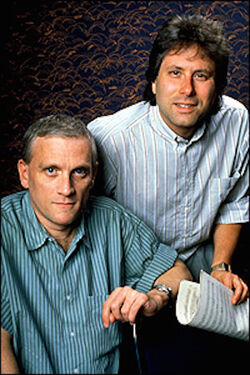 For his good work on Oliver and Company, Katzenberg once again offered Ashman a job as the head lyricist, and once again Ashman accepted. But he didn't just write lyrics… he did so much more than that.
It will forever shock me that Ashman didn't get a director's credit for The Little Mermaid as he was a huge contributor in making the film what it is today. 
First, Ashman was the one who told Katzenberg about an old friend of his named Alan Menken, who he would've liked to work with. So Katzenberg hired Menken to do all the musical composing for the film.
Second, Ashman got Jodi Benson an audition for the part of Ariel, and she ended up getting the part. Then during the recording process, Ashman helped direct Benson with her singing to get every note as perfect as possible. 
Third, while some of the scriptwriters were describing a servant crab character to Ashman his only response was "Make him Jamaican. Trust me, it'll work." Not knowing what else to say, the scriptwriters and concept artist agreed, and eventually created Sebastian.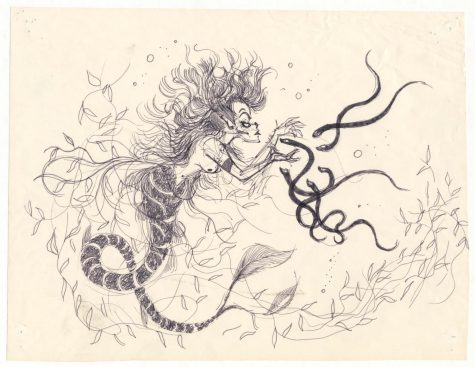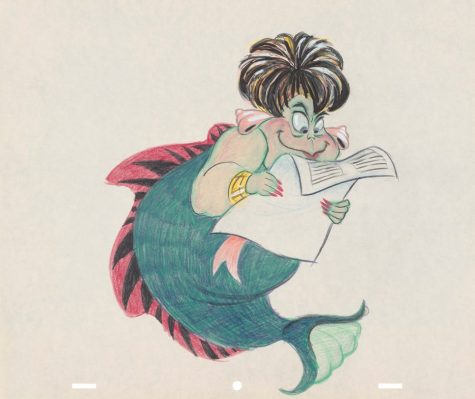 Fourth, one day Ashman was walking by an animator's desk when he saw a concept sketch the animator had drawn. Ashman said, "This is great. She looks like a Miami Beach Matron." The animator, future co-director of The Lion King, quickly dismissed the compliment, stating that the design wasn't what they were going for. Originally, Ursula was going to be a skinny, old hag, but Ashman liked the design so much he put a good word in for the design. Everyone who saw the new design ended up liking the design a lot, and while it would still take a while for the official design to come to form, it might've never happened in the first place if Ashman didn't see the sketch. 
Fifth, during his time at Disney, Ashman preached why animation and musicals fit perfectly together, as opposed to live-action. He was so passionate about it, in fact, he got every animator, writer, and artist working on The Little Mermaid into a small studio and gave an oral presentation on why animation and musicals were made for each other, how they intertwined and complemented each other. He completely changed the way his coworkers thought about music and animation. And everyone in the room took his words to heart for the rest of their Disney careers.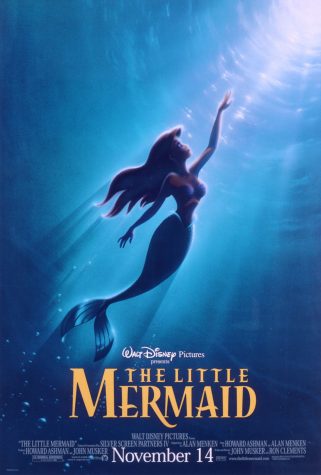 Sixth, Ashman helped the writers intertwine and connect the majority of the story by doing his main job, which was writing all the songs in the movie. 
Seventh, before fully animating began, Katzenberg requested 'Part of Your World' to be scrapped. He claimed that the song was boring and kids wouldn't like it. Ashman vigorously protested, saying that it was arguably the most important song in the whole film and that Katzenberg will get rid of it "over his dead body." Katzenberg eventually relented after weeks of arguing and allowed them to keep the song but he still had his doubts about it… all the way up to the movie's premiere where it was easily the most popular song on the soundtrack. 
On release, The Little Mermaid was an instant hit, and it was nominated for several awards at the Oscars and Golden Globes and won a few. It was Disney's first bonafide success in decades. People loved the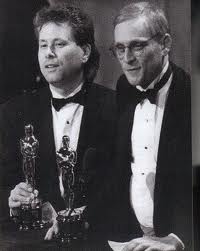 story, the characters. the songs and Katzenberg knew why. Ashman was their secret ingredient. An integral part of what made The Little Mermaid a success.
Howard Ashman and his musical partner Alan Menken had both revolutionized film and had single-handedly started what we know today as the Disney Renaissance. Ashman was a genius. He saved Disney! He put them back on the map as a serious animation studio. 
Who knows what he could've done if he had more time.
Final Years
"Beauty and the Beast" and "Aladdin"
During the production of the Little Mermaid, Howard Ashman learned that he, much like his late ex, had AIDS, and at most had six years to live. He was devastated by the news, by the fact he wouldn't have enough time to do all the things he had wanted to do. The dream he had with his life partner/husband Bill Lauch to live in a house out in the New York Countryside wouldn't ever happen, even when the house was built because Ashman grew too sick to live away from hospital care. Projects he had planned on doing were forced to be left abandoned, and it made Ashman a little harsher on himself and his coworkers.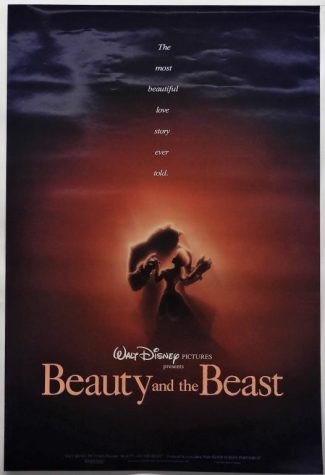 Ashman started work on writing the songs for his next passion project: Aladdin, but Katzenberg begged Ashman to work on another project: Beauty and the Beast. The Disney Brothers, Walt, and Roy, had always wanted to turn Beauty and the Beast into a film but never did when they were alive because it was such a complicated story. But now, with Ashman under their belt, Katzenberg felt like they could finally do what the Disneys' couldn't. Ashman accepted the job and once again put his all into writing the songs and helping with the writing process. 
Sadly, halfway through the production Ashman fell even more ill until he physically couldn't handle being away from his home in New York. He finally told Katzenberg about his condition and said that while he didn't want to, he had to quit. 
Without hesitation, Katzenberg agrees that Ashman could go home back to New York, but he wasn't allowed to quit. Instead, Katzenberg had the entire production for Beauty and the Beast moved from California to New York, so Ashman could work from home. This is where he spent his final years.
On March 14th, 1991, three months before Beauty and the Beast premiered in theatres, Howard Ashman passed away. 
Out of respect, Beauty and the Beast was dedicated to Ashman in the ending credits, and Katzenberg started production on Ashman's previous passion project Aladdin. They threw out all of Ashman's songs except three, Arabian Nights, Friend Like Me, and Prince Ali. All songs that Robin Williams 'Genie' sings in the final cut of the film. 
And yes, Alan Menken did compose for the majority of the film.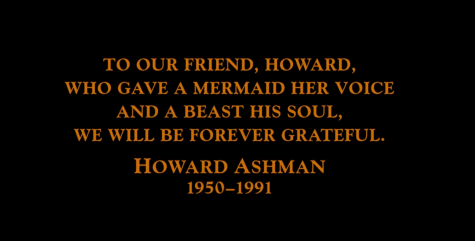 Back to Beauty and the Beast, the film quickly became known as one of the most highly acclaimed cinematic achievements in history. It was the first animated film to be nominated for Best Picture in 1991 along with five other nominations and a win for Best Original Score at the Oscars. And it did win Best Picture at the Golden Globes. 
When the film won Best Score at the Oscars, Alan Menken and Bill Lauch accepted the award in Ashman's place. 
Conclusion 
Today Ashman isn't remembered much outside of a select few and those who are interested in the niche topic of Film Scoring and Musical Analysis. And it's a shame. Ashman had changed Disney, saved Disney, and helped make some of the best-animated movies in history and I still stand by the fact he deserved a director's credit for the Little Mermaid. 
Howard Ashman is an icon. A gay icon. A theatre icon. A Disney icon. A storyteller icon. A music icon. 
Spread the word.
Never let Howard Ashman's legacy die. 
If you're interested in learning more about him, check out the Disney Plus Documentary 'Howard'. It's pretty cool.