Fun Fall Activities
With Fall fast approaching, it is time to start thinking about how we want to spend it. The first day of fall is Wednesday, September 22. During this season the weather is perfect for all sorts of activities. One very popular activity during the fall season is going to the pumpkin patch. Our local pumpkin patch is in Avila Beach. Avila Valley Barn opened in 1985 and continues to be a staple activity for many people on the central coast. The Barn offers a verity of things to do including hayrides, pony rides, a sweet shop, and roasted corn. In a few months they will also open the pumpkin path where you can pick the perfect carving pumpkin. This leads to another fall activity carving pumpkins. Pumpkin carving is a fun activity to do with friends and family, that can get everyone involved.
Each year Righetti High School's FFA hosts a pumpkin patch for the elementary schools in the area. In the past 25 years this has become a highly anticipated event by many. Due to covid they were not able to have one last year, but we are all hoping to continue the tradition this year. In 2019 more than 700 children came to the event. They had a lot of activities for the kids to do including a sack race, petting zoo, a pumpkin bowling station and bounce house.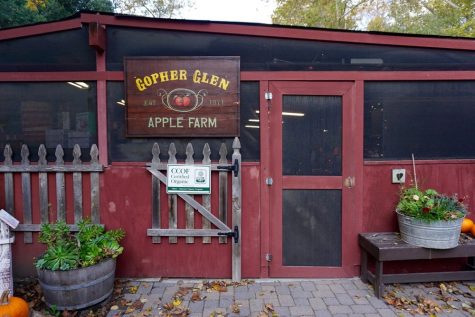 Something else fun to do during this time is go apple picking. One of my favorite places to go apple picking is the Gopher Glen Apple Farm. Apple season officially started on August 20th, so it is the perfect time to head down there. Right now, they have Jonathan, Jonadel, Hawaii, Bellflower, Jonagold, Redgold apples available. Gopher Glen is open Monday – Saturday 9am –5pm and on Sunday they are open 10am – 5pm. After you get all the apples you can use them to bake an apple pie!