Righetti Girls Volleyball: Warriors vs. Bearcats
Thursday September 23rd, Righetti's girls volleyball team went up against the Paso Robles Bobcats. The first set started and it was very close the whole time. Righetti would score then  Paso would score and so on. Every time any good happened, the student section would break out into cheers. Righetti won the first set with a final score of 25-23. 
The second set was very similar to the first set. It was again very back and forth with scoring. The Warriors got behind a little in the middle of the second set but they were able to get back up around point 17. Then it went back to being a back and forth game. The second set ended with a score of 25-21 Warriors. The crowd erupted in cheer when the final point was made.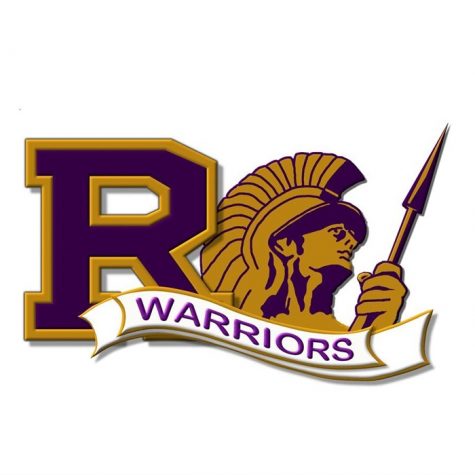 In the beginning of the third set it continued with the back and forth. At 6 points Paso started to pull ahead and gain momentum. Righetti started to become much more behind to eventually the score was 23-9 Paso and the set was almost over. You could clearly see the players and coach start to become frustrated. Righetti started to gain some momentum, but that ended quickly and they ultimately lost the set 25-12. 
The fourth set was the same back and forth in the beginning with the warriors slightly ahead, but by the 10th point they continued to go back and forth. This set was very close the entire time, however at 20 points Paso pulled ahead and the Warriors lost the fourth set 21-25. 
At this point it was a tie game, with 2 wins for each team, and the fifth set would be the deciding factor in breaking that tie. In a volleyball game the fifth set only goes to 15 points instead of 25. Paso had scored the first point in the fifth set, and by the time the Bearcats had 5 points the warriors only had 1. The referee made a questionable call costing the warriors a point and sending the entire gym into a state of rage. Everybody was yelling and booing at the referee. Paso had hit the antenna meaning the ball was out, but the ref did not call it out and didn't acknowledge that even the line judge had said the ball was out. He refused to overturn the call. After this Paso continued to pull ahead and in the end the Warriors lost the game 15-10.
I talked to the team captains and asked how they felt about the outcome of the game. Kapri Espinosa said, "Our game against Paso was awesome! We may have lost but we played that best we ever have, especially in our first 2 sets! What got us was a lack of energy, which happened due to many factors." Shay Valadez, who is the other team captain, said that she was,"… proud of how we played the first two sets but entering the third set we got a lot more comfortable and the intensity dropped and there was a momentum shift." Team captain Kapri Espinosa went on to say, " We really showed what we are capable of, and if we continue to play like we did, and continue to get even better, we will have many great games like that! In all I am so proud of our team, and this game really taught us what we need to work on."