What I Did Instead of Going to Homecoming
In a lot of ways, I'm like a grandma: I don't like to go out late at night, I am obsessed with thrift stores and dated fashion, and I don't like spending money on myself (but I LOVE spending money on my friends). This is why going to homecoming wasn't something I was really interested in, despite it being my senior homecoming. So, about a month ahead of time, I asked my best friends if they would like to hang out and go to dinner with me instead of going to homecoming. If they wanted to, they could dress up, but unlike the standards of homecoming, there was no pressure to do so.
I went thrift shopping about a week after I suggested my idea to my friends, who were super excited about it. I found two dresses, each for $7.99 at Goodwill (1844 N Broadway, Santa Maria, CA 93454). The first was a black dress with a gold belt-like detail. The second is a blue lace dress. Both are amazing quality and I love them. Since the blue dress fits better, I decided to go with that one.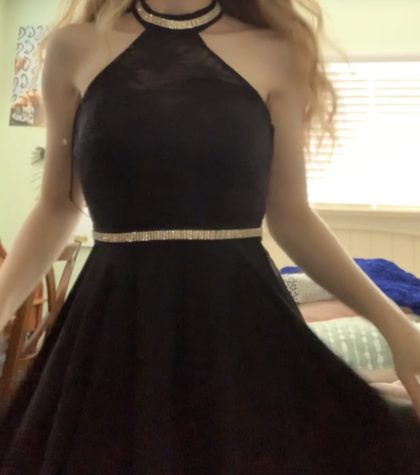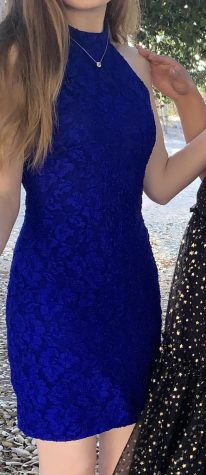 I bought each of my "dates" flowers and they loved them, which made me so happy because everyone deserves flowers, they are such a sweet and inexpensive gift.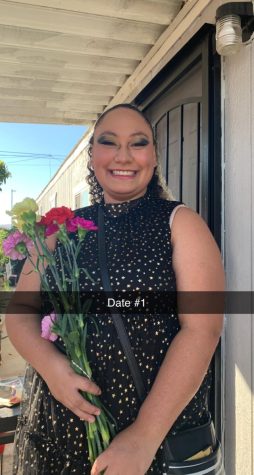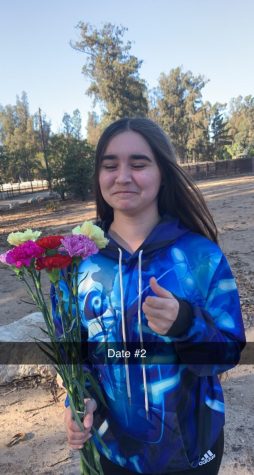 We decided to take pictures first, and we drove to my friend's house in Nipomo. We had never been there before and once we realized that she had an amazing year, we decided to take pictures there. Pictured below are my friends Ana (also a writer for the RHS Legend, wearing a black dress with stars) and Soleil (a former Righetti student wearing a hoodie)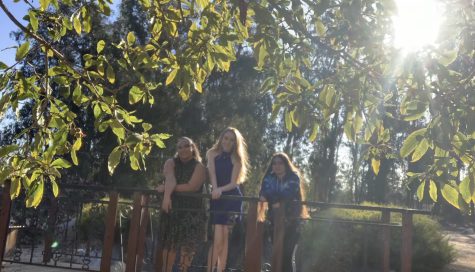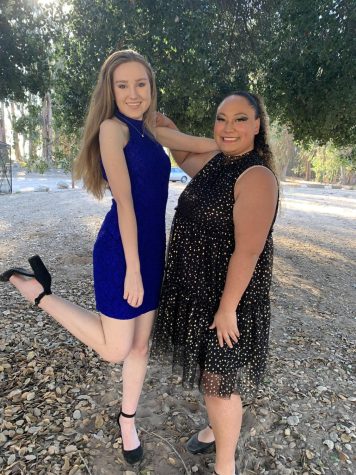 Then, we went to dinner. We decided to go to The Habit. It was a lot of fun and since it was windy, it was nice to sit inside. We all ordered charburgers with cheese, fries, and a Coca Cola. Then, we went to the thrift store! Ana bought a sketch book and I bought some pants-which unfortunately didn't fit.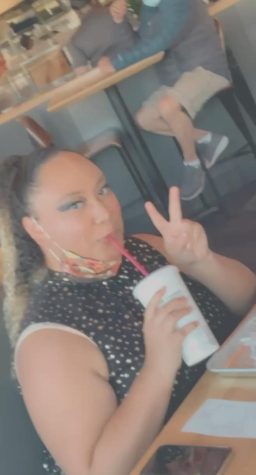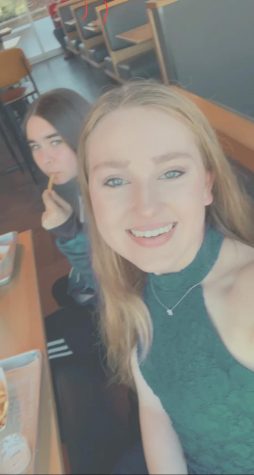 Our last stop was Spirit Halloween…otherwise known as the best store ever. I am obsessed with Sam from Trick r Treat, and they has so many decorations involving him. We had a lot of fun trying on different decorations and costumes 🙂