The Virtual Telephone Game

The Legend Staff Reviews: Gartic Phone
You probably grew up playing the game Telephone- the game in which one person whispers a word or phrase in another's ear and then the message is passed down a line of people. Typically, the message is jumbled and significantly different than what was said at the beginning of the game. With the upcoming break, many of us are going to be bored at home or going on long road trips. Gartic Phone is a virtual version of the classic game from our childhoods that can be played with friends from your mobile and PC web browsers. However, instead of simply relying on words and messages, Gartic Phone provides a new spin on the rules of the game in which people draw images using online software based on prompts created by other users. Basically, it's a virtual combination of Pictionary and Telephone.
The game is free to play and has an average of 19 million monthly users, according to Onrizon. Additionally, the game has software that can translate the instructions into 39 different languages, with the default language being English.
To demonstrate how the game is played and how much fun it is, students in the ERHS Magazine class played Gartic Phone for this article. We played multiple different versions of the game, with our favorites being "Normal," "Complement," "Knock Off" and "Animation."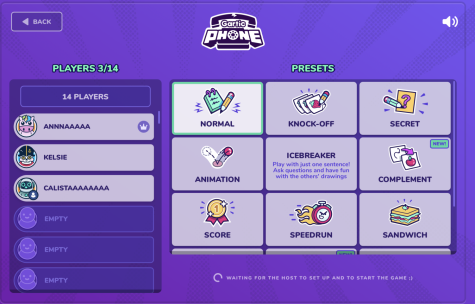 Here is a description of each of our favorite presets, with screenshots of the gameplay included:
Normal: The original rules of the game- each player writes a phrase and some of the other players in the game have to draw a picture based on that description. Then, other players have to guess the phrase based on the drawing created.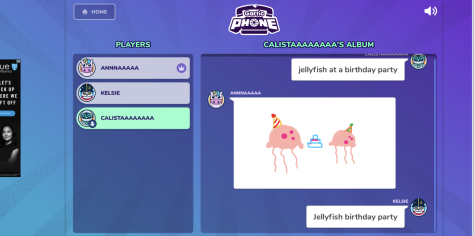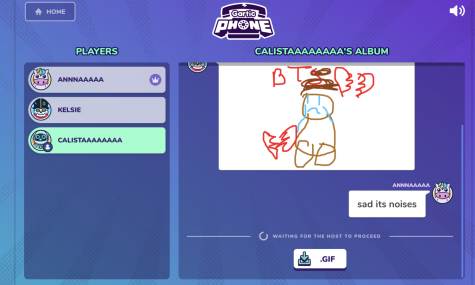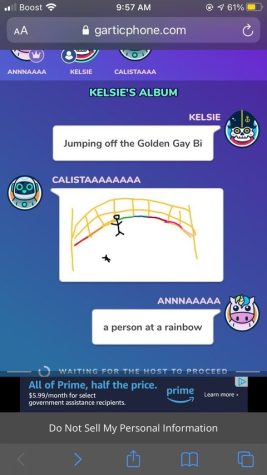 Complement: Players draw random lines and doodles on the screen. Then, other players use these lines to create their own drawings.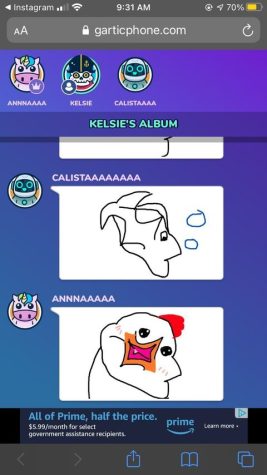 Knock Off: Players draw a random drawing and other players attempt to copy that drawing after looking at the original drawing for a few seconds.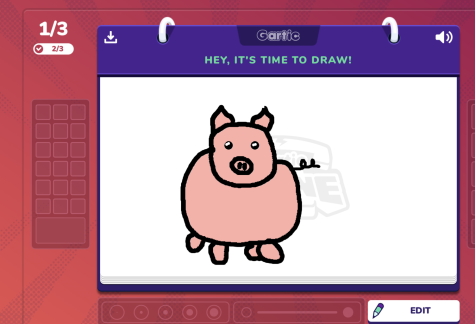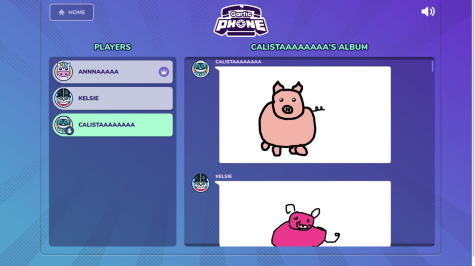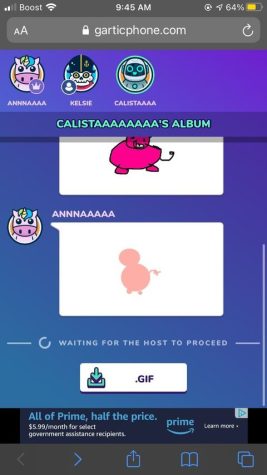 Animation: Players begin with a random drawing, and other players add to or edit the drawing to create an animation.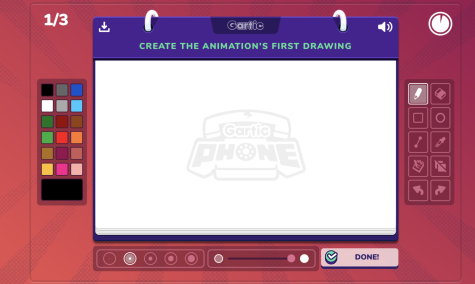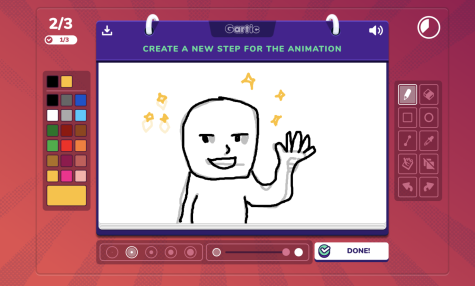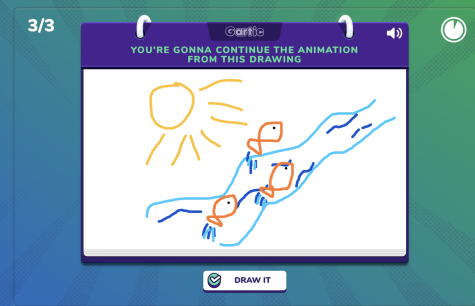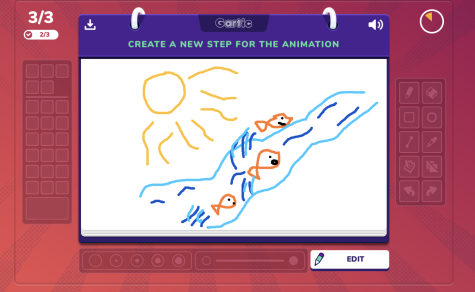 Overall, the game is a great way to connect with friends. You can either play together in-person, or over long distances. As long as you have cell phone service or an internet connection, the game can be played anywhere. Thanksgiving break is just a week away, and whether you play with friends or family, it is a great way to get the family together, especially to connect those who are in-person with those who virtually attend your get-togethers.
Overall Staff Rating:

5 out of 5 possible stars: A great game for a variety of ages! No notable flaws and excellent quality. Game loads efficiently and is easy to join and learn.