New Attractions Coming to Santa Maria Boomers
One of Santa Maria's most popular tourist attractions, Boomers!, is set for a long overdue makeover. The amusement park will be receiving three new exciting rides, including a train ride, spinning tea cups, as well as a rise-and-drop ride. These new attractions are set to replace the current children's go-kart track along with the picnic area near the arcade and batting cages.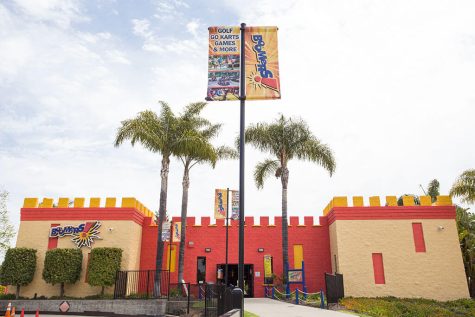 The idea to implement new rides at Boomers was first proposed in October of last year, but was not later approved until the November 3, 2021 city Planning Commission meeting. The date for when this remodeling shall begin has yet to be revealed. Santa Maria residents have stated that the amusement park has become boring over the years, so many are excited to see some much needed new changes and additions to the park.
Here is a further look into the three new anticipated rides:
1.) Miner Mike's Train Ride- Set to be located near the spin zone area, a train with a maximum capacity of 12 passengers will take riders around a track with many ups-and-downs as well as changes in elevation. Size of the train and track have not been revealed yet.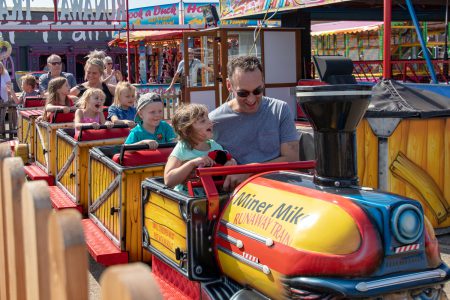 2.) Jumping' Star- The 26-foot tall rise-and-drop ride will feature a gondola with a maximum capacity of 6 passengers. The gondola will take riders on an adrenaline rush while rising 18 feet into the air, then descending rapidly in a series of jerks and drops. The ride will be slightly visible from Highway 101 and is the most anticipated ride. It will be located near the batting cages.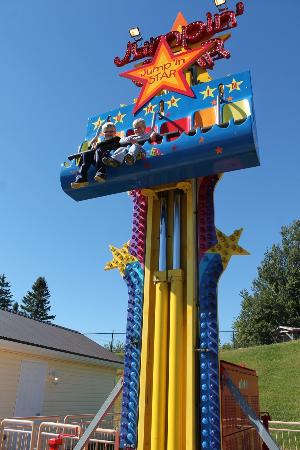 3.) Tea Cups- The spinning Tea Cups ride, similar to the ride at Disneyland, will hold up to a maximum capacity of 3 passengers per tea cup. The ride will feature a large teapot in the middle which the tea cups will be attached to spinning around, as well as rising up and down. The ride will be located near the arcade building. Information about how many teacups there will be and how much space the attraction will take up has yet to be revealed.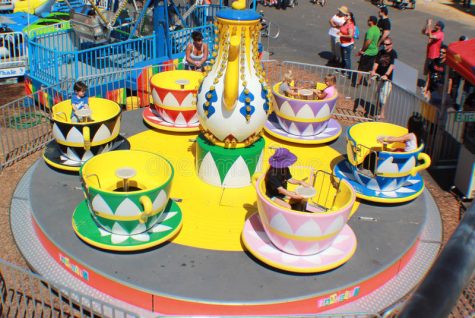 All other Boomers! Park locations have already implemented these rides, so the community of Santa Maria is excited for these new changes.
*NOTE: The rides in the pictures are not the exact attractions that will be implemented into Boomers, but are similar to what they'll look like.