Additional Parking Available To Righetti Students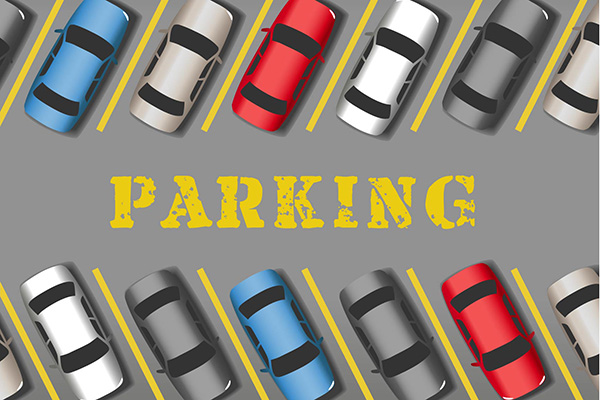 If you drive to school everyday, you know the struggle of fighting for parking spots, especially if you're running a little late. Now, there is more parking available during the school day at St. Andrews Church (the church directly across from the football field, behind the school, on Larch Avenue). The parking spaces are located on the east section of the parking lot and are significantly safer than parking on the street. If you have a parking permit, you are allowed to use these spots.
How do I access this parking area if the back gate by the football stadium is closed during lunch, when many seniors leave?
There is a passageway exiting from the senior parking lot that you can walk through, then exit onto Berrywood Drive. It is a short walk down Berrywood Drive, then turn right onto Larch Avenue and the church is directly head at the end of the street. Below are maps that detail the short walk from the school to the parking lot, highlighted in red. Unfortunately, the walk is about 10 minutes long, but if you live far from the school, its a better option than risking getting a ticket and having a safe place to park.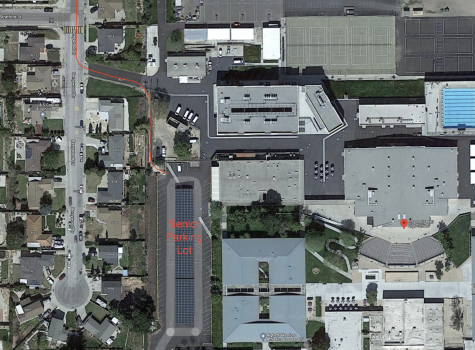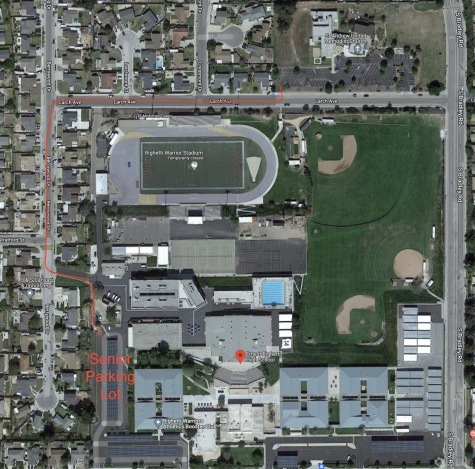 Here is a diagram of the parking spots we can use, the spots available are highlighted in red: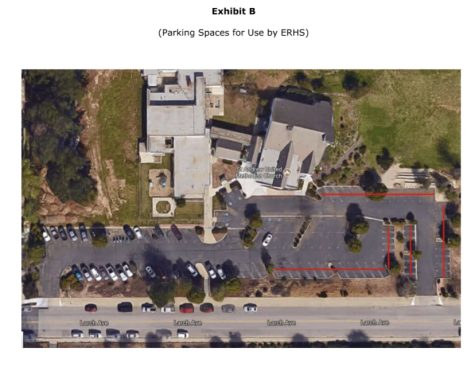 If you have any questions, please contact the security office via
(805) 937-2051 ext. 2703