Volunteer at The Santa Maria Natural History Museum!
Interested in a volunteer opportunity involving education, environment, and nature? The Natural History Museum of Santa Maria (NHM) is looking for high school students to come volunteer at their museum.
The Natural History Museum is a non-profit organization with free admission open Wednesday-Saturday every week, and is located on 412 South McClelland Street next to the DMV and Lawn Bowling. The museum is the size of a small house, but has many fascinating exhibits and a beautiful garden & amphitheater. The Natural History Museum's mission statement is "To establish an environment for the interpretation of the natural world available for all who wish to experience it. To provide exhibits, education and the opportunity for research in the Santa Maria Valley which will inspire a respect for nature and the environment."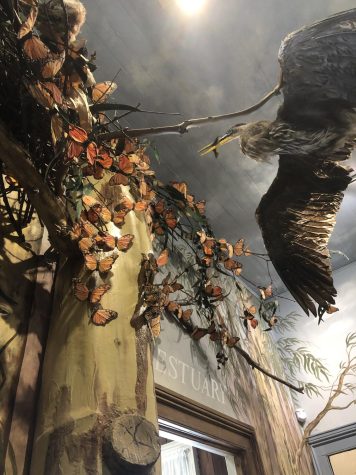 The museum features a large taxidermy collection, ranging from small birds to large tule elks and Canadian grizzly bears. There are 3 main rooms in the museum and 8 major exhibits, including the following:
Sea Shore
Pacific Flyway
Oak Woodland
Bird Hall
History Room
Native Gardens
Ocean Dig
Serpentine Dolphin
When you enter the museum, the first room features sea life and items commonly found near Central Coast beaches and sea shores, including a mural, taxidermy animals (ducks, pelicans, fish, etc.), a tide pool display, and a paper mache model of a eucalyptus tree that can be found in the Pismo Beach monarch butterfly grove.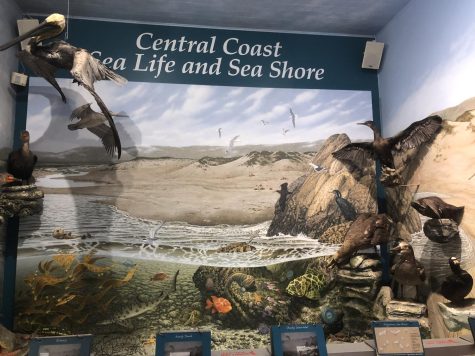 The next room over focuses on the oak woodland exhibits, which feature animals that can be found in forests and woodlands all along the Central Coast. This room most notably features a large tule elk, 2 Canadian grizzly bears, a display full of various small birds, a mountain lion, and a touch table.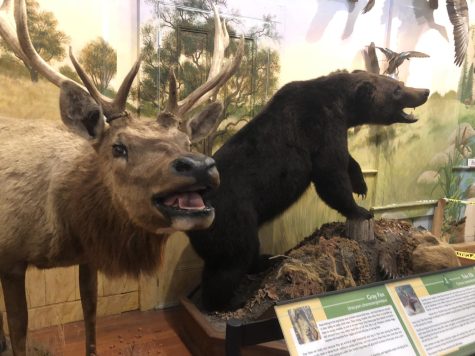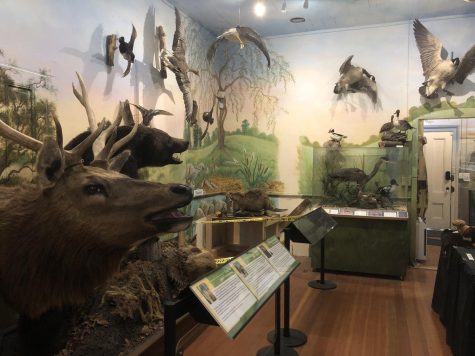 The theme of the final room in the museum is the Jurassic Period. This room features interactive stands, remains from mammoths, saber-toothed cats, & whales, geode pieces, and a California heritage display (objects representing California's history).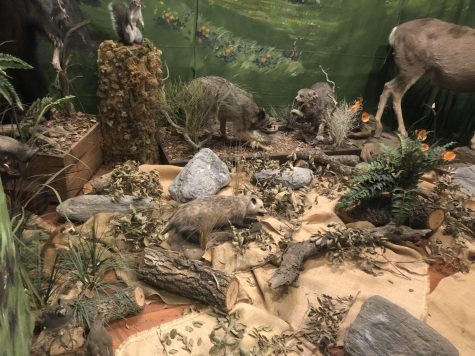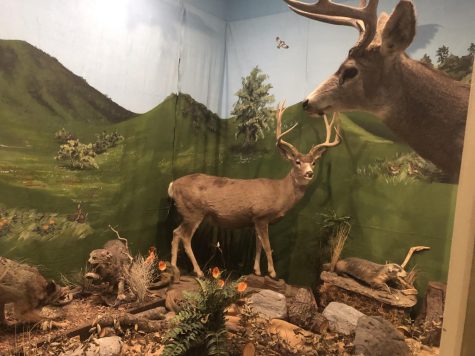 As mentioned earlier, the museum also features a beautiful Native Chumash garden display which consists of plants native to the Santa Barbara Channel Islands, such as sage and milkweed. Behind the museum, a mural depicting a vision of what you'd see if you looked straight ahead towards the Guadalupe-Nipomo Dunes is featured as well as a small amphitheater used for various museum-related events.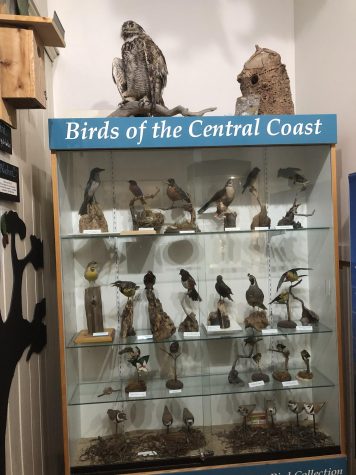 The museum IS looking for volunteers/docents, especially high school and college students who are willing to work a 2.5 hour shift at least once a week. As a museum volunteer, you would be greeting guests, giving tours, educating visitors on the environment of the Central Coast, working with technology, attending volunteer/docent meetings, cleaning exhibits, answering visitors' questions, and opening/closing up the museum.
There are 2 shifts available for each day: a morning and afternoon shift. The morning shift runs from 10:30 AM to 1:30 PM and the afternoon shift runs from 1:30 PM to 4:30 PM.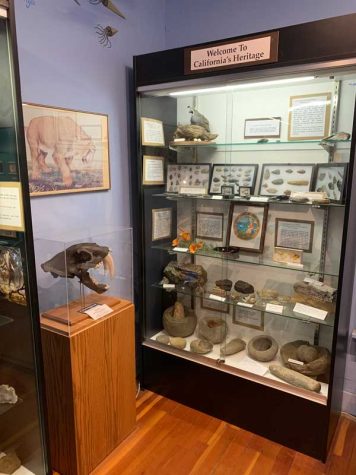 Working at the museum will give high school and college students experience for jobs by working with the public, developing social interaction skills, getting used to working shifts, and learning how to operate a museum.
If you are interested in volunteering at The Natural History Museum of Santa Maria, please contact the museum at (805) 614-0806 or through the email [email protected] and NHM President Judy Garrett will get back at you as soon as possible with an application and interview. You can also visit the museum's website here.