NBA Title Contenders vs Pretenders
The NBA playoffs are finally here and more than any year in a very long time, there's no clear team that people are saying will win. There are no super teams, every team has 2 or 3 stars and you can see any one of them making it far. However, there are usually teams that can perform very well in the regular season, but when it comes to the playoffs they fold and show everyone they aren't real contenders. I'm going to be going over some of the top teams and who people thing have a shot at winning the whole thing and saying if they're real contenders or just pretenders.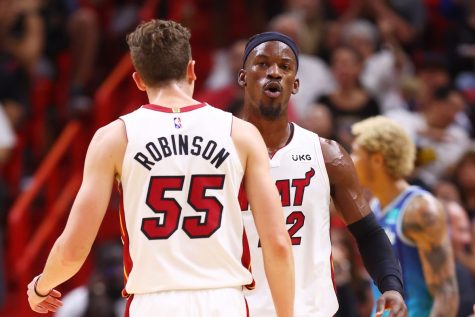 Miami Heat- Pretenders: I Believe the Heat are just a really good regular season team. I love their roster and their deep lineup with a bunch of solid guys, but they don't have a go-to guy that can put up a huge scoring game if they need it. Jimmy is their best player and he isn't even a reliable 20-30 point game guy. Teams in the past, like the Bucks, have figured how to stop them offensively and they swept them last year.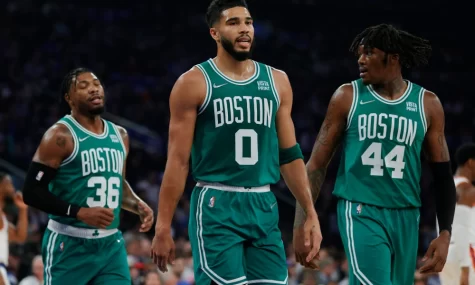 Boston Celtics- Both: The Beginning of the season for the Celtics was rough, they had a negative record through 2021. Something clicked for them in 2022, they flipped a switch and became a top seed in the East. They have the best defensive rating in the league and a deep lineup. The only thing I can see holding them back is their lack of experience and a young leader in Jayson Tatum who's only 23 and also a injury to their starting center Robert Williams. He is big part of their success, but I can still see them going far if they can keep up this win streak.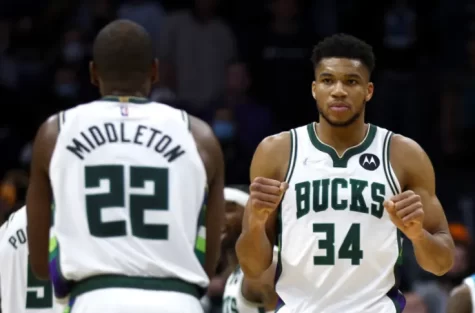 Milwaukee Bucks- Contenders : The defending champs have to be contenders this year. Their roster is still pretty much the same and when you have Giannis on your team, you're going to be a good team.]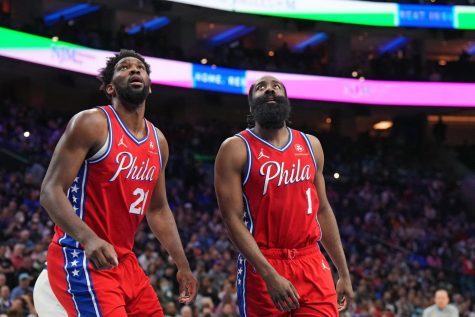 Phillidelphia 76ers- Contenders: For the first time in forever, I feel like the Sixers have a real shot at winning it all. I feel they have the best duo in the league with James Harden and an MVP candidate Joel Embiid. The thing that held them back in the past is that 2nd star and now they have that.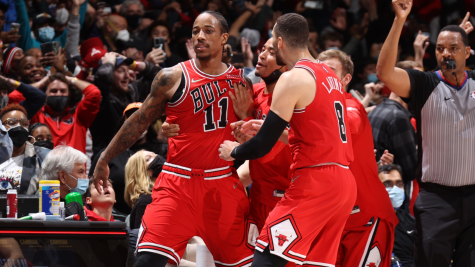 Chicago Bulls- Pretenders: Although the Bulls have a great roster, they just arent very good against good teams. They have a negative record against above .500 teams which means they can't beat top seed teams, which means they won't do well in the playoffs considering that is where all the good teams are.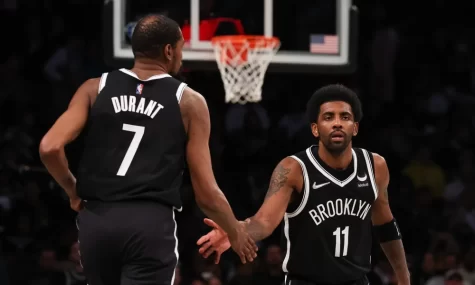 Brooklyn Nets- Contenders: When you have Kevin Durant and Kyrie Irving on your team. two top tier scorers, you're going to be a great playoff team. The playoffs are about star players coming up big and I know either one of these guys can drop a 50 point game to get their team the win.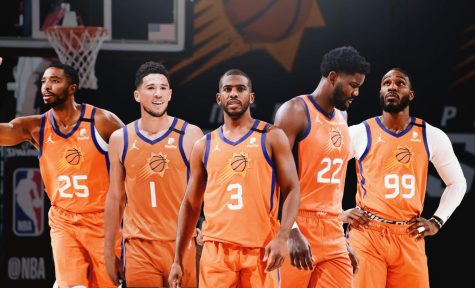 Phoenix Suns- Pretenders: The top seed in the West is a pretender. They are great team, but I don't see them making another final's appearance like last year. I believe the reason they made it so far last year was due to injuries in all their matchups which gave them a relatively easy path to the finals. They have an old CP3 who is pretty injury prone and I don't know if he's healthy enough to have a long run this year. He's their 2nd best player so if he's out it doesn't look good.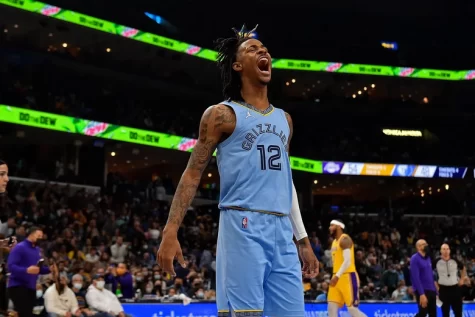 Memphis Grizzlies- Pretenders: The Grizzlies have been very surprising this year, becoming a top 2 seed in the West, but they are still quite a young team. They play great team basketball, and that could possibly make up for their lack of superstar. Any one of their role players are capable of having a huge game, but I just don't think they'll make it far because of their lack of experience.
Golden State Warriors- Contenders: They have the big 3 of Curry, Klay, and Draymond Green back as well with some strong role players like Jordan Poole, Andrew Wiggins, Jonathan Kuminga, and plenty more. This team is very reminiscent of the 2016 Warriors because they had deep lineup with solid bench players and I can see them getting pretty far this year