Underground Records, vol. 2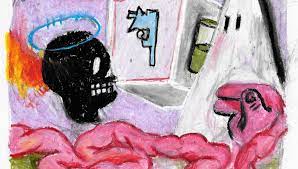 Do you miss when you find an artist and immediately love their sound? Welcome to Underground Records where we show you some of the best most underrated artists in the game right now.  Today on the second volume of Underground Records we will be talking about the single "SOULFOOD" by Diz and Frank Sativa.
In this two minute and 42 second single it contains a beautiful unique sound, we see a beautiful hook and nearly perfect verses. The instrumental is a beautiful drumless soul beat that has some type of beach water feel. Some popular artists that remind me of Diz are Earl Sweatshirt, Westside Gunn, and Andre 3000. So if you love that old drumless boom bap feel, this song is perfect for you. The rest of Diz's discography is also artistic gold, and if you liked this song then you should go check all his other stuff out. That's it for this episode of Underground Records, and stay tuned for the next volume!