Underground Records, vol. 14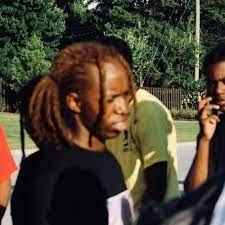 Do you miss when you found a new artist that you immediately just love and need more of? Do you miss when you find that small underground artist who you know is gonna be huge? Well here at Underground Records we show off the Undergrounds best artists and records and this weeks underground record is is and unreleased track titled, "enter," by MAVI.
In this track it kicks off with a beautiful beat, the beat is produced by producer 9th Wonder who is known for great beats for many mainstream  artists such as Jay-Z, Kendrick Lamar, Anderson Paak, and so many more. Mavi then spits a honest and insanely well thought verse over the beat and absolutely matches the contrast making the beat even better than it already is. MAVI is a generational talent and should be watched as this song only amassed two thousand viewers which should one hundred percent be more. But that is it for this episode, and if you enjoyed stay tuned for next week's episode of Underground Records!