Claire Alford: Righetti Student Golf Star
Hang on for a minute...we're trying to find some more stories you might like.
 Claire Alford is your typical teenager. Except, of course, she was the Mountain League MVP, was in fourth place in the CIF Central Section Championship and made it to the third round of CIF playoffs, all in her sophomore year. Claire also competed in the PURE Insurance Championship this past summer. For five years, Claire has been golfing and loving every moment of it. According to Alford, golf teaches players important life skills such as perseverance. In her words, "My favorite part about golf is learning life skills through the game that will help me be successful anywhere in life. A big part of golf is perseverance because golf is a very dynamic sport. Persevering through all challenges is something I use on the golf course, at school, and throughout my life."
When asked who her role model is, Claire says that her golf coach, Mrs. Davis, has been a very influential person in her life. In college, Davis' competitive spirit helped her unify her team to win three NCAA national championships as a pitcher on the UCLA softball team. "She is a leader in the classroom that empowers students to be the best that they can be…Mrs. Davis always reminds our team to never give up on the golf course."
Claire was drawn to golf because of its challenges along with the ability to make friends and push yourself to be your best. At the PURE Insurance Championship in Pebble Beach, Claire learned many life lessons and met many new people including her pro and his caddie, other pros, amateurs, caddies, and many others at the nightly social events during the championship. Jay Haas, Claire's pro, along with his caddie, Bill Harmon, were "extremely supportive and helped me improve my game in just a few days" Claire says, regarding her experiences in Pebble Beach.
Anyone who hears about Claire Alford can see that she has a bright future ahead of her. While her dream is to be an anesthesiologist, Claire looks forward to playing golf for the rest of her life. In her future goals, Claire plans to remain a part of The First Tee, a youth development organization dedicated to teaching young people the skills and values of golf along the Central Coast. Claire would also like to thank her teachers and coaches who have supported her throughout the years.
Below are some pictures from the PURE Insurance Championship: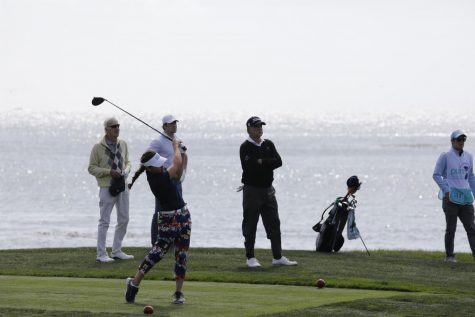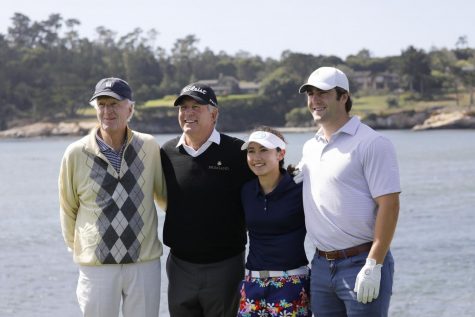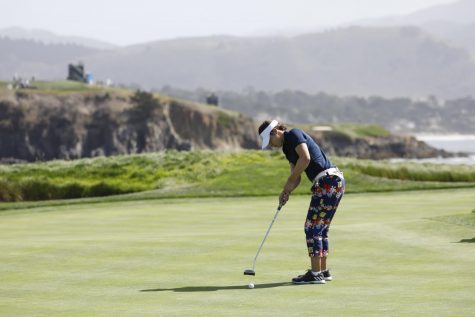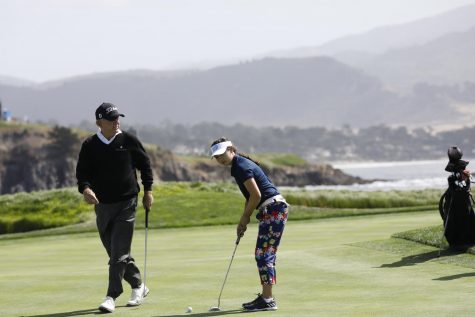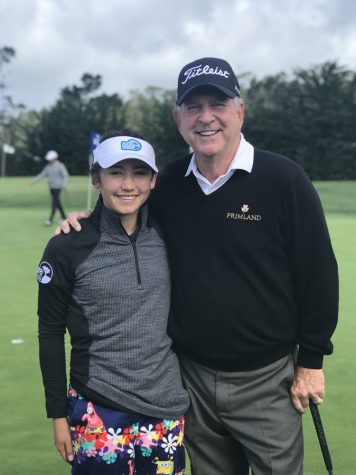 About the Writer
Calista Freeland, Writer
Hi! I am 15 years old and a sophomore at Ernest Righetti High School. I am interested in writing, dance and medical science. I also love helping others...