Righetti FFA Visits Atlanta
On January 24th thru the 26th our poultry team which consisted of Jenny Perez, Savannah Taylor, Jada Sanchez and myself traveled to Atlanta Georgia to attend the International Production & Processing Expo. During this trip we were able to explore Atlanta by visiting the largest aquarium in the US which is the Georgia aquarium and also visiting the main headquarters of Coca Cola.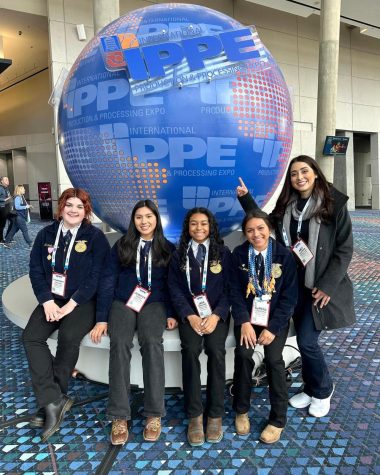 IPPE (International Processing & Production Expo) is the world's largest annual display of technology, equipment, supplies, and services used in the production and processing of eggs, meat, and poultry and those involved in feed manufacturing.
All segments of the industry are represented: feed milling, animal food, genetics, hatchery, live production and animal health, egg production & processing, poultry & meat processing, further processing, rendering, marketing, and all support activities.